Delhi sightseeing is all about visiting grand mosques, massive forts, temples, vintage bazaars, and historic monuments. Delhi has a rich cultural legacy of so many dynasties. You can visit the most famous Delhi sightseeing monuments within 3 days. But Delhi can also be a puzzling city with so many lanes, bylanes, and a maze of streets and roads. You can pay special attention to Delhi sightseeing do's and don'ts while you are sightseeing around Delhi. Traveling in Delhi can be an entirely fun trip with many exciting things to do. This is the ultimate list of Delhi sightseeing places do's and don'ts and we have included some of the best landmarks in Delhi.
Akshardham Temple
If there is any temple that is the ultimate in the list of Delhi sightseeing places, then it is Akshardham Temple. The temple is the ultimate in the list of Delhi sightseeing places. This sprawling temple complex has pathways, gardens, and ponds, that will make you enjoy every moment here.
Akshardham Temple do's and don'ts
Do not miss the boat ride and the light and sound show.
You can see the idols, carvings, and sculptures and appreciate the holy atmosphere.
Do not take any electronic items like tablets, mobile phones, or cameras inside.
Photography and shooting videos are not allowed inside the temple.
The bookstore has a lot of picture books and devotional books.
Do not take pets with you.
Do not chew tobacco, take snuff, drink alcohol, or smoke cigarettes inside the premises.
Do not carry food with you.
Keep at least 2 hours to explore the entire temple and its attractions.
Red Fort
Delhi has many forts but the Red Fort is the ultimate in the list of all the forts in Delhi. Red Fort is one of the best sightseeing places in Delhi to experience the power of the Mughal dynasty. The super-massive fort complex has some of the most fabulous palaces, vast corridors, Mughal gardens, mosques, and impressive Mughal architecture.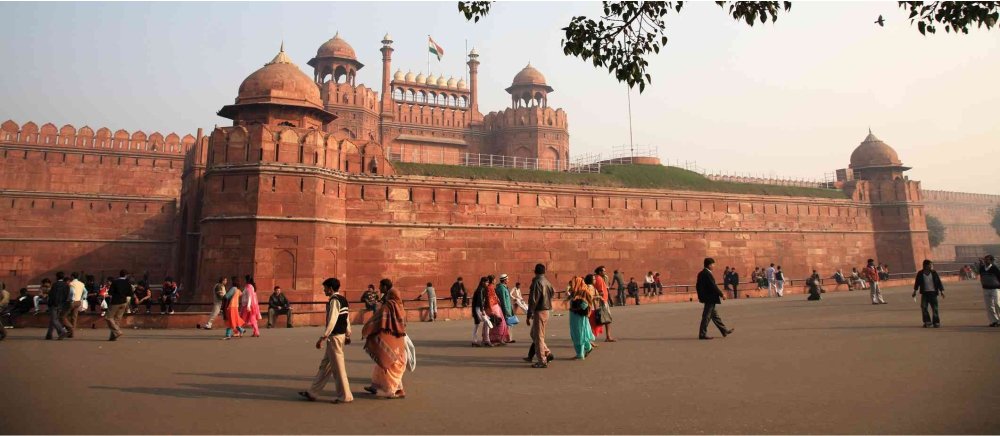 Red Fort do's and don'ts
Take a professional guide who can explain the history and monuments inside the Red Fort.
Attend the multimedia light and sound show in the evening time.
Carry hats and water with you as it might take 3 to 4 hours of exploring to do in the Red Fort.
You can rest in the gardens and lawns inside the premises of the Red Fort.
Avoid visiting the Red Fort in the summertime, as it can get very hot in the afternoon.
Red Fort is closed on Mondays. On other days it remains open from 9.30 am to 9 pm.
Qutub Minar
The world's tallest brick minaret is in Delhi, and it is none other than the iconic Qutub Minar. This is the ultimate sightseeing place in Delhi where you will feel the glory and grandeur of ancient and medieval times of Delhi. Qutub Minar is 73 meters tall and is a UNESCO World Heritage Site.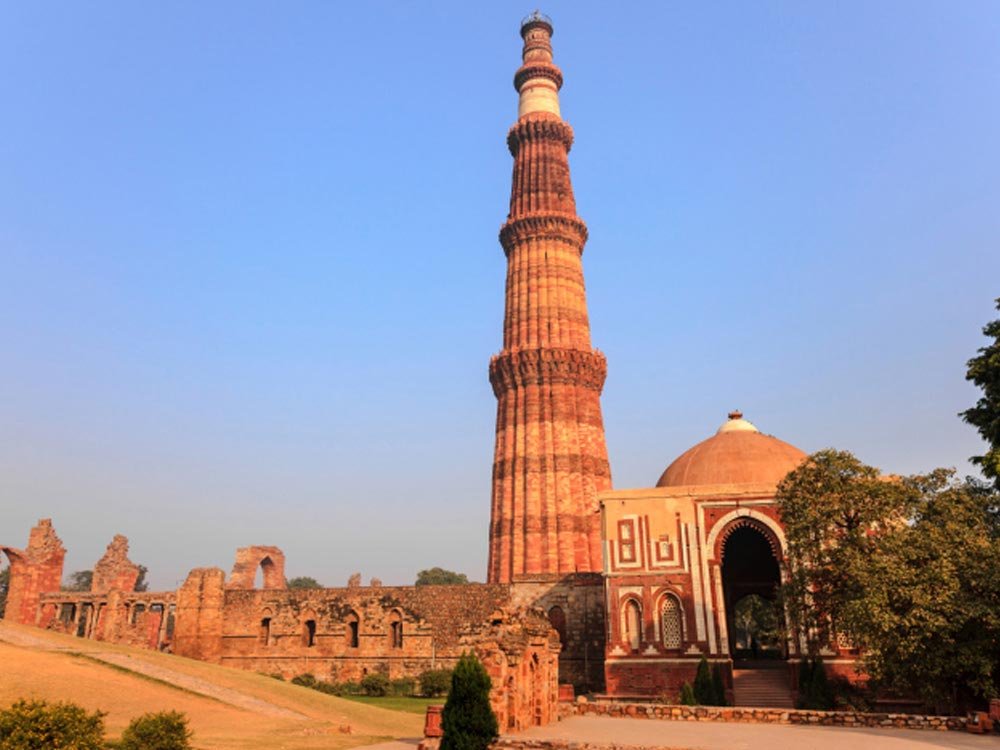 Qutub Minar do's and don'ts
Arrive early so that you can avoid crowds.
Do not pray inside the Qutub Minar. It is not a place of worship.
Take the services of a tour guide. Audio guides are also available at the counter.
Qutub Minar is part of a very large complex with many monuments, tombs, and gardens.
Visit the Iron Pillar which has not rusted even after so many centuries.
Do not take food packets inside. However, you can take drinking water bottles with you.
Entry to Qutub Minar closes at around 5 pm. Plan your tour so that you get enough time to visit all monuments in the complex.
Qutub Minar remains closed on Sundays.
India Gate
If any monument symbolizes the British era in Delhi, It is India Gate. The famous Arc de Triomphe in Paris is the chief inspiration behind the architecture of India Gate. This monument is the ultimate Delhi sightseeing place for anyone who visits Delhi. India Gate is a war memorial that was built in memory of the British Indian soldiers who laid down their lives during the various wars.
India Gate do's and don'ts
Visit India Gate in the evening and at night when it is illuminated by floodlights.
Take a walk at Kartavya Path (formerly Rajpath).
Pay homage to the soldiers at Amar Jawan Jyoti.
Taste the delicious street food stalls near India Gate.
Sit and relax on the green lawns near India Gate.
There are no entry fees to visit India Gate.
Humayun's Tomb
Exceptional architecture and impressive structure are the first things that strike you the moment you view the Humayun's Tomb in front of you. This is the ultimate of all the Delhi sightseeing places that you can visit in Delhi. Built in 1570, Humayun's Tomb is the grave of the Mughal emperor, and others like Dara Shikoh, Hamida Begum, and others. The red sandstone in contrast to the white marble structure is one of the things that make it look amazingly beautiful.
Humayun's Tomb do's and don'ts
Take photographs of Humayun's Tomb and other monuments.
Wear comfortable shoes as you may need to walk between the various monuments.
Take water bottles with you and avoid taking food packets.
Take the help of tour guides to show you around and explain the history behind each monument.
Visit only during the winter season, and avoid the hot summer as it can get very hot during day time.
The green gardens are perfect for relaxation and admiring the monuments.
Do not touch or damage the monuments and tombs as this is a protected monument and is a UNESCO World Heritage Site in Delhi.
Appreciate the detailed structures, tombs, monuments, and chambers. They have been designed with Persian architecture.
Avoid weekends as it gets very crowded with tourists. Weekdays are best to visit Humayun's Tomb.
Lotus Temple
The name of this religious monument says it all, and it is also the reason why Lotus Temple is the ultimate of all the sightseeing places in Delhi. The remarkable thing about this temple is that there is not even a single idol or sculpture inside. Instead, there are prayer halls where volunteers chant prayers of all religions. Originally dedicated to the Bahai religion, the Lotus Temple has been awarded several times due to its impressive architecture.
Lotus Temple do's and don'ts
There are no idols or statues inside the Lotus Temple.
Sit in the gardens and take some time to appreciate the greenery and silence.
Take tour guides with you so that you get to know the history behind Lotus Temple.
There are no entry fees to enter the Lotus Temple.
You will have to remove your shoes before you enter the temple.
You can walk around the temple and appreciate its lovely structure of the temple.
Visit in the early part of the day as it might get hot during the afternoon.
Take some time to meditate and sit in peace inside the temple.
Rashtrapati Bhawan
Rashtrapati Bhawan is the ultimate of all the Delhi sightseeing places. It is a shining example of classic British architecture and incredible building structure. Guided tours are available for Rashtrapati Bhawan to visit the Main Building, Central Lawn, Mughal gardens, museum, and other halls and gardens.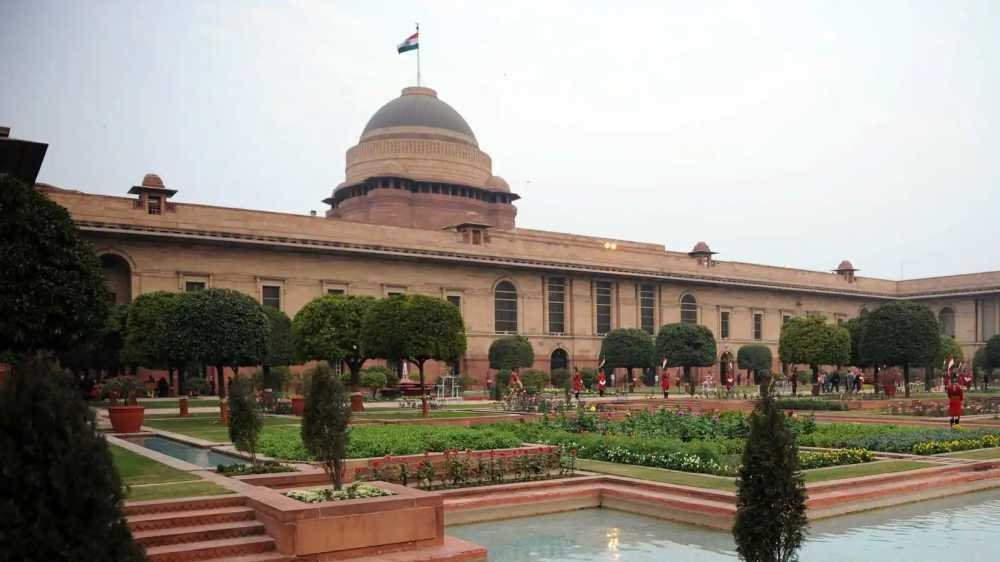 Rashtrapati Bhawan do's and don'ts
Mobile phones, cameras, tablets, and other electronic items are not allowed inside Rashtrapati Bhawan.
Appreciate the Mughal gardens in Rashtrapati Bhawan and the various kinds of roses.
Rashtrapati Bhawan is very close to India Gate.
You will have to pass through security checks.
You will need at least 3 – 4 hours to explore every place inside Rashtrapati Bhawan.
Carry your photo ids when visiting Rashtrapati Bhawan.
Jama Masjid
In this ultimate list of sightseeing places in Delhi, we cannot skip Jama Masjid. One of India's largest mosques is this one. It is so large, that at a time, it could accommodate 25000 people. It was one of the best monuments built by the Mughal emperor Shah Jahan. Jama Masjid is still active and is still very much visited by people who worship inside.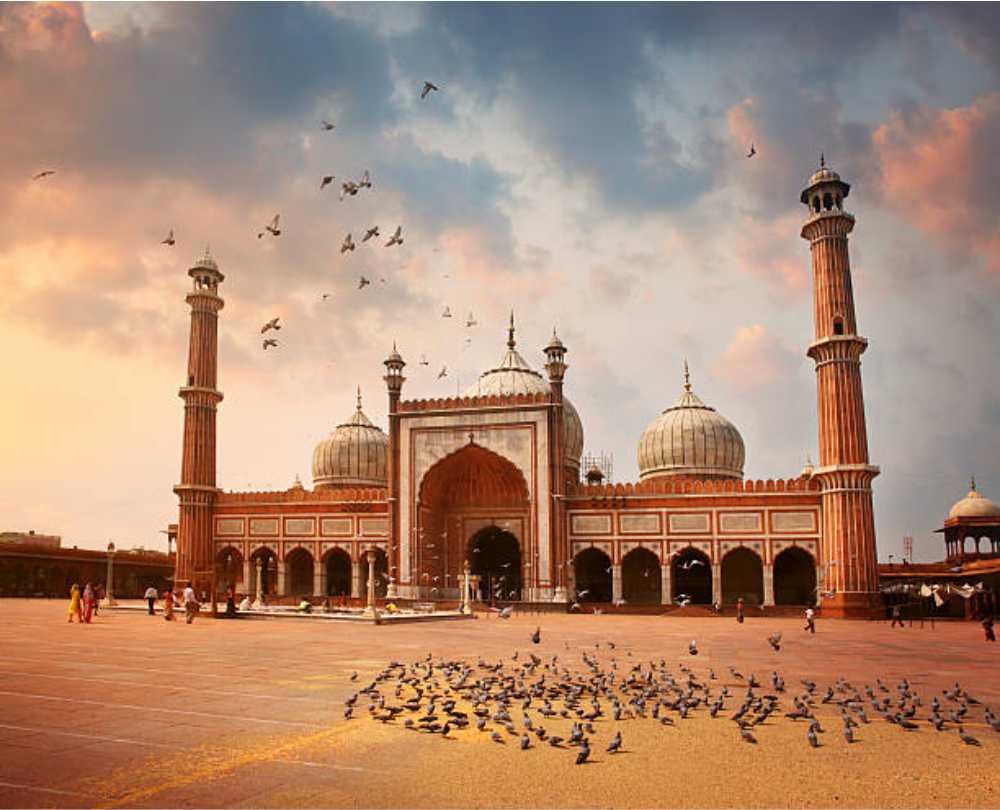 Jama Masjid do's and don'ts
Avoid visiting Jama Masjid on Fridays as it gets very crowded with Muslim worshippers who gather here for the Friday prayers.
Morning is the ideal time to visit Jama Masjid.
You should remove your shoes while entering Jama Masjid.
Cover your legs, and shoulders, and wear a conservative dress.
You can climb the minaret tower to view the panoramic landscape around Jama Masjid.
There are many kinds of street food to be enjoyed near Jama Masjid.
Lodhi Gardens
This Mughal garden is one of the best sightseeing places in Delhi. There are tombs of Mughal emperors here. The peaceful surrounding of Lodhi Gardens is best for relaxation and jogging. You can visit the fabulous tombs and monuments in Lodhi Gardens.
Lodhi Gardens do's and don'ts
There are no entry fees to enter Lodhi Gardens.
Avoid visiting on Sundays as it becomes very crowded with locals and tourists.
Lodhi Gardens is situated in a big complex. Take enough time, at least 2-3 hours to explore Lodhi Gardens.
The Mughal-era monuments inside the Lodhi Gardens complex are fabulous to watch.
You can sit and relax in the green gardens near the tombs and mausoleums.
You can take your food inside Lodhi Gardens.
Wintertime is the perfect time to visit Lodhi Gardens.
Chandni Chowk
One of the oldest markets in Delhi, Chandni Chowk is one of the must-visit –places on your sightseeing tour of Delhi. This is the oldest part of Delhi and was part of Shahjahanabad, the old capital city. There was a water pond here which reflected the moonlight and that is the reason behind the name 'Chandni Chowk'.
Chandni Chowk do's and don'ts
You can explore Chandni Chowk on foot, cycle-rickshaw, or rickshaw.
You can take enough time with you, at least 2-3 hours to explore Chandni Chowk.
Do not forget to taste the famous Delhi street food at Chandni Chowk.
The ancient bazaars at Chandni Chowk are famous for perfumes, antique furniture, clothes, spices, and jewelry.
Make it a point to visit the Havelis and old mansions at Chandni Chowk.
Chandni Chowk is closed on Sundays.
You can buy and shop around Chandni Chowk using some bargaining skills.
Connaught Place
One of the ultimate places in Delhi is Connaught Place. It is a big commercial market with restaurants, shopping plazas, malls, cafes, and luxury hotels. It is very close to some top tourist landmarks in Delhi. Connaught Place is a pleasant place to visit in the evenings when it comes alive with tourists and locals.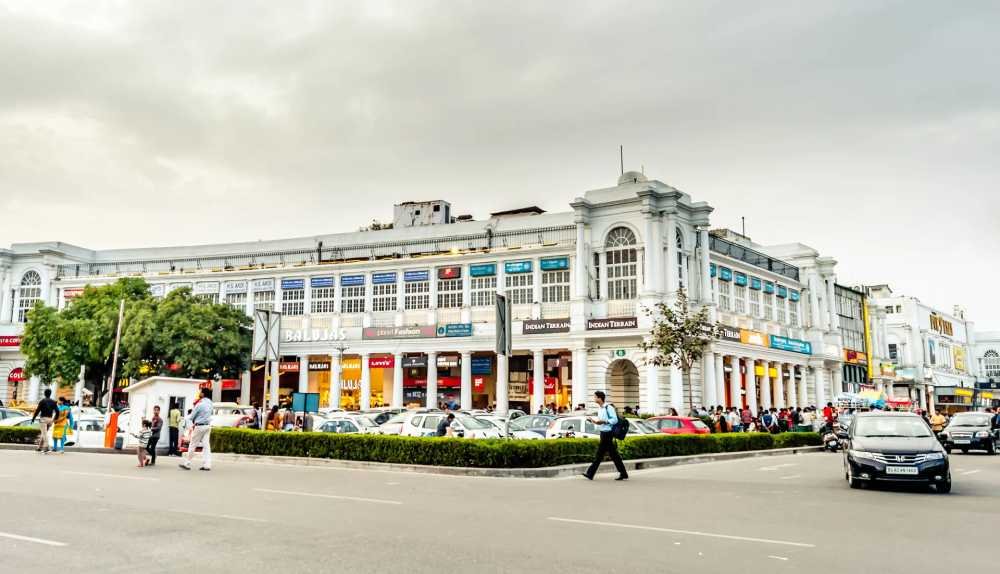 Connaught Place do's and don'ts
Markets in Connaught Place are closed on Sundays.
Connaught Place is great for shopping, dining, and sightseeing.
You can visit Jantar Mantar, Gurudwara Bangla Sahib, Agrasen ki Baoli and other monuments at Connaught Place.
There are many hotels, restaurants, cafes, bookshops, and antique shops in Connaught Place.