Wonderful India's capital city, Delhi, is in no way less than incredible. Delhi is home to some of the most stunning and captivating tourist destinations. The capital of India and the National Capital Region (NCR) has a lot to offer whether you're traveling alone or with family and friends. You can explore the beautiful architecture and various interesting markets. You can also have delicious food and bustling nightlife. Additionally, adventure seekers have a ton of opportunities. So let's know about the popular places to visit in Delhi that surely you will enjoy.
Here are Popular Places in Delhi
Akshardham Temple

The Akshardham Temple is devoted to Bhagwan Swaminarayan. It showcases Indian culture from long ago. The temple complex is home to 60 acres of lush grounds with bronze statues of Indian patriots and warriors. It also has a courtyard designed like a step-well. The temple is an architectural wonder constructed from elaborately carved sandstone and marble. It is listed as the World's largest comprehensive Hindu temple in the Guinness World Records. Additionally, the temple hosts exhibit on Swaminarayan's life's teachings. Every day, just after sunset, it hosts a musical fountain and light show.
Timings: 09:30 am to 06:30 pm
Entry Fee: Rs. 170 for Adults & Rs. 100 for Children
Hauz Khas

If you love to party, you should definitely visit Hauz Khas. It is known for its fancy clubs, unique cafes, and fine restaurants. It has historical significance due to the presence of Mughal architectural remains. In addition to having a blast at Delhi's Urban Village, you can enjoy Deer Park's lush surroundings. You can also browse the amazing artwork at numerous art galleries.
Timings: Most of the restaurants remain open till midnight
Entry Fee: N/A
Gurudwara Bangla Sahib

One of the most well-known Gurudwaras in Delhi is Gurudwara Bangla Sahib. This Gurudwara is close to Connaught Place. It contains the holy river Sarovar within its grounds. A hospital, a library, a museum, and a higher secondary school are also located in this complex.
Timings: Open 24 hours a day
Entrance Fee: N/A
Kingdom of Dreams

Kingdom of Dreams is the ideal entertainment destination. It is located next to Leisure Valley Park. In addition to its magnificent architecture, the location has the Nautanki Mahal. It's an auditorium that accommodates live entertainment events. These include Indian and foreign theater as well as imaginative movie musicals. Additionally, the area is home to Culture Gully, a boulevard. And this celebrates the distinctive Indian culture, arts, and cuisines.
Timings: 12:30 pm to 12:00 am on weekdays and 12:00 pm to 12:00 am on weekends
Entry Fee: On weekdays, Rs. 1099 onwards & on weekends, Rs. 1,199
Jama Masjid

The biggest and most well-known mosque in India is the Jama Masjid. It is situated in the center of Old Delhi. During the reign of Mughal emperor Shah Jahan, it was built between 1650 and 1656. It required more than 5000 workers to create this ostentatious monument. This venerated mosque is constructed of red sandstone and marble. It has three gates, four towers, & two 40-meter-tall minarets. And a courtyard can accommodate 25,000 worshippers. Please be aware that access to the mosque is prohibited during prayers.
Timings: 7:00 am to 12:00 pm, 1:30 pm to 6:30 pm
Entrance Fee: N/A
Dilli Haat

Dilli Haat is a 6-acre outdoor market close to INA Market. It features 62 shops selling handicrafts and ethnic food from all across India. It provides a traditional rural setting where guests may take in the rich Indian culture. And also buy goods that meet their current needs. Additionally, Dilli Haat works to maintain India's cultural history by organizing a variety of cultural events. Also, these include dance and music performances.
Timings: 10:00 am to 10:00 pm
Entry Fee: Rs. 30 for Adults, Rs. 10 for Kids, and Rs. 100 for foreigners
Lotus Temple

A Bahá' House of Worship dedicated to human harmony, Lotus Temple is renowned for its distinctive architectural style. The temple was built to resemble a lotus flower. It has 27 free-standing marble petals. This is encircled by a pond and extensive grounds. It can hold over 2500 people in total. And it is almost 34 meters tall. Moreover, the temple provides a serene environment that is perfect for rejuvenation. And also accepts all religions, embodying the culture of Bahá' Houses of Worship.
Timings: 9:00 am to 5:00 pm
Entry Fee: N/A
Agrasen Ki Baoli

Agrasen or Ugrasen ki Baoli is one of the most attractive tourist destinations in Delhi. It is made much more well-known by Amir Khan's PK. Moreover, the best place in Delhi for friends to explore together is this lovely step. This is 60 m long and roughly 15 m wide. People visit here for its excellent construction and attractiveness.
Timings: 7:30 am to 6:00 pm
Entry Fee: Free
The Garden of Five Senses

The Delhi Tourism Transportation Development Corporation created the Garden of Five Senses. It is a stunning recreation area that both locals and visitors love to visit. Furthermore, you can also see a beautiful garden in the village of Said-Ul-Azaib. The 20.5-acre area is a visual feast, with fountains & towering rocks. Also, it has flower-lined walkways, waterfalls, a Mughal garden, and stone and steel buildings.
Timings: 9:00 am to 6:00 pm
Entry Fee: Rs 35 for Adults, Rs. 15 for Children, & Rs. 15 for Senior Citizens
Plan Your Vacations to Visit Amazing Places in Delhi

No one can deny the benefits of traveling to this incredible location in India. It has so many beautiful locations to see and exciting things to do in Delhi. Everything is available here, from romantic to family-friendly locations to entertaining retail and dining areas to social centers. Additionally, the several possibilities for the best accommodation in Delhi simply serve to enhance its allure.
So, make travel plans and check out some of the greatest offers on Japji Travels Packages to have a wonderful vacation in the heart of the nation.
FAQs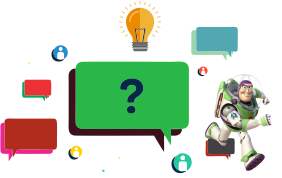 1. Suggest the best places to shop in Delhi.
There are many places to shop in Delhi. But the most well-known ones include Dilli Haat, Karol Bagh, Janpath, and Sarojini Nagar. These also include Khan Market, Lajpat Nagar, Chandni Chowk, etc.
2. What Delhi attractions are on the UNESCO World Heritage List?
There are three historical sites in Delhi that are on the UNESCO World Heritage List. These are the Red Fort, Qutub Minar, and Humayun's Tomb.
3. What things are most recommended in Old Delhi?
Enjoy deserts at Daulat ki Chaat, crispy parathas at Paranthe Wali Gali, and non-vegetarian dishes outside Jama Masjid on a food tour of Chandni Chowk. Moreover, you can visit mosques and temples to pay your respects. Also, take in the light and sound spectacle at Red Fort. And buy at Chandni Chowk's renowned street markets.
4. What Delhi street snacks should you taste at least once?
When visiting Delhi, be sure to indulge in some of the local fares. These include chaat, gol gappa, ram laddoo, paranthe, & kebab. Moreover, these also include chole bhature, matar kulcha, kulfi falooda, kachori sabzi, and momos.