A family trip is a fun time that offers chances for connection, relaxation, and making lifelong memories. Here are some advice from experts to guarantee a stress-free experience:
Research and Plan Ahead: Begin your family's vacation planning far in advance. Make sure your family-friendly destination, lodging choices, attractions, and activities are all researched. A well-planned schedule will lessen last-minute anxiety and guarantee a hassle-free travel.
Include Every Member of the Family: Include kids in the planning process. To ensure that everyone's tastes and interests are taken into account, talk about possible destinations and activities. This will boost interest and participation while decreasing potential conflicts on the trip.
Pack Smartly: Create a list of the things you'll need, such as clothes, toiletries, prescription drugs, and travel documents. Save space when you pack to prevent overpacking and pointless tension. Don't forget to include necessities for your family, such as snacks, kid-friendly entertainment, or any specialised equipment.
Select Family-Friendly Accommodation: When making your lodging choice, look for properties that cater to families and have facilities and services for kids, such playgrounds, swimming pools, or babysitter services. Make sure the accommodation satisfies your family's needs for comfort and safety, as well as proximity to attractions.
Keep a Flexible Schedule: While having a broad schedule is crucial, you should also leave room for change in your daily plans. Being adaptive can help you cope with unforeseen delays or adjustments and enable spontaneous moments of relaxation.
Set Realistic Expectations: Understand that not everything will go exactly as planned, and that's okay. Accept that there may be minor hiccups along the way, and focus on enjoying the overall experience rather than striving for perfection.
Prioritize Rest and Downtime: Family vacations can be hectic, with packed schedules and numerous activities. Make sure to schedule downtime for relaxation, especially for children who may need regular naps or breaks. Balancing activities with rest will help prevent exhaustion and crankiness.
Be Aware of Your Budget: Establish a reasonable budget for your family vacation and make an effort to adhere to it. With your family, go over your financial goals and constraints in advance. To keep costs in mind, look for attractions and activities that are free or inexpensive.
Maintain Open Communication: Throughout the vacation, promote open communication among family members. Allow everyone the chance to voice their opinions, worries, and preferences. This will guarantee that any issues are dealt with quickly and that everyone feels heard and appreciated.
Welcome Spontaneity and Have Fun: Planning and organisation are crucial, but don't forget to welcome spontaneity and take pleasure in the journey. Take part in family-friendly activities that will make everyone smile, foster moments of humour, and help you to treasure your time spent together.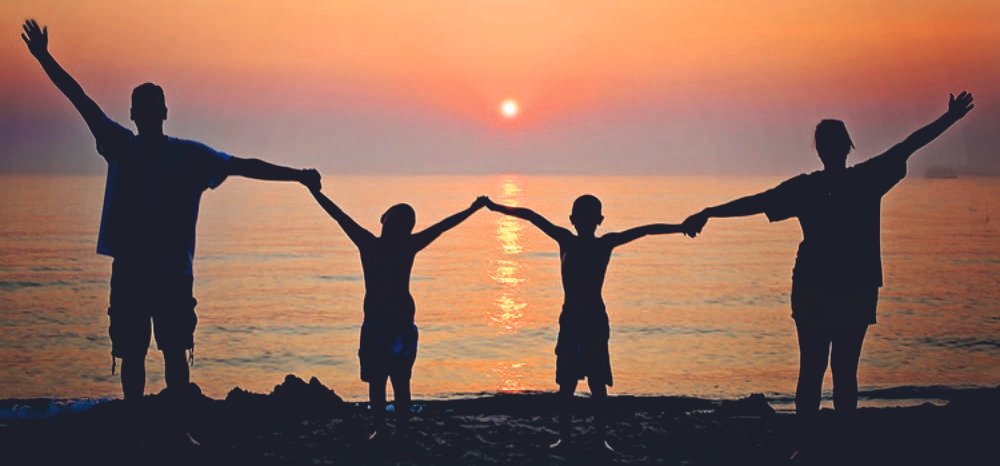 There are several fantastic places near Delhi that are perfect for a family vacation. Here are some popular destinations:
Agra: Known for the iconic Taj Mahal, Agra is a must-visit destination for families. Explore the historical sites, visit the Agra Fort, and indulge in the rich Mughlai cuisine.
Jaipur: The capital of Rajasthan, Jaipur offers a vibrant mix of history, culture, and entertainment. Visit the majestic Amber Fort, explore the City Palace, and enjoy camel rides or elephant safaris.
Rishikesh: Located in the foothills of the Himalayas, Rishikesh is a spiritual hub and a great place for adventure activities. Families can enjoy river rafting, visit ashrams, and explore scenic spots like the Beatles Ashram and Laxman Jhula.
Jim Corbett National Park: Perfect for wildlife enthusiasts, Jim Corbett National Park is known for its rich biodiversity and tiger conservation efforts. Embark on thrilling safaris, go birdwatching, and enjoy nature walks with your family.
Shimla: A hill station nestled in the Himalayas, Shimla offers pleasant weather and beautiful landscapes. Take a toy train ride, visit the Mall Road, and explore nearby attractions like Kufri and Naldehra.
Neemrana: Known for its stunning fort-turned-hotel, Neemrana is a popular weekend getaway near Delhi. Enjoy zip-lining, explore the historical fort, and indulge in a luxurious stay.
Mussoorie: Situated in the Garhwal region of Uttarakhand, Mussoorie is a picturesque hill station known for its scenic beauty. Visit Kempty Falls, take a cable car ride to Gun Hill, and enjoy the panoramic views of the Himalayas.
Mathura and Vrindavan: These sacred cities are closely associated with Lord Krishna. Explore the temples, witness traditional rituals, and immerse yourself in the rich cultural heritage.
The Final Point
These are just a few options, and there are many more destinations near Delhi that cater to different interests and preferences. Consider factors such as travel time, weather, and the interests of your family members when choosing the best place for your family vacation. Remember, the purpose of a family vacation is to relax, bond, and have fun. By following these expert tips, you can minimize stress and maximize the enjoyment of your family getaway.