India is a country with diversities in regions having mountains, jungles, beaches, and deserts.  When you plan for any vacation, you have to pack your bags as per the destination. Once you are done with the planning and bookings, the next thing to consider is the list of items you must carry with you while travelling. Although the things to carry depend on your destination, there are travel essentials you must carry regardless of wherever you go.
The Ultimate Travel Essentials

Here is a list of absolute must-have travel essentials.
WALLET
You will need a wallet for keeping all necessary documents such as Aadhar Card, debit and credit cards, tickets and some cash. You may also keep your hotel key cards, some receipts and other handy items.
CHARGER
A charger is a must for any trip, be it for a phone, camera, tablet, or laptop. Your mobile phone may have some important information related to your trip like online tickets, which you do not want to lose at any cost. No charger for a camera or laptop means you might miss taking pictures or seeing movies on the way. Thus, pack all your chargers first before heading on the trip.
FIRST AID KIT
You surely do not want to struggle for medicines in case of any emergency. It is one of the most important travel essentials you must not ignore. Make sure you carry a small first-aid box having all your prescribed or other basic medicines for headache, stomach pain, nausea, painkillers etc. Do not forget to keep bandages and ointments in case of any injury.
TOILETRIES
Make sure to keep a separate pouch for basic toiletries like:
Toothbrush
Toothpaste
Hairbrush
Makeup
Razors
Other hygiene products
GADGETS OR BOOKS
For long journeys, it is advisable to keep your favorite books or gadgets so that you don't get bored. Reading a book, playing games or listening to music makes a long journey entertaining. So, remember to keep all your mandatory gadgets and books in your bags such as laptop, camera, tablet, kindle, headphones, and mobile phone.
SANITIZERS AND FACE MASKS
It is crucial to carry face masks and sanitizers considering the current pandemic situation. Remember to keep disposable face masks so that you can change them frequently, thus avoiding the risk of catching any infection. Also, make sure to keep a few spare bottles of sanitizers in each pocket of your luggage so that you do not have to struggle to find one.
SUNSCREEN AND OTHER SKINCARE PRODUCTS

Sunscreen is one of the essential travel items. It will protect you against harmful UV rays, thus protecting your skin from getting tanned. Ensure that you reapply sunscreen after every 2-3 hours when you are outdoors. Also, remember to keep your moisturizers, body lotions, shampoos, and lip balms to keep your skin hydrated.
WATER BOTTLE
It is better to keep your own water bottles handy so that you keep yourself well-hydrated.
TRAVEL SHOES
You might have planned to wear footwears that match your outfits. However, while walking or trekking on hills or long-distance locations, it gets very tiring and annoying when you are wearing uncomfortable footwear and you may not enjoy the vacation. Hence, always keep a spare pair of comfortable sneakers or flats, so that you can walk easily to all locations and make your vacation memorable.
TRAVEL PILLOW
It is essential to carry a travel pillow as it protects your neck from sprains and keeps you active throughout your trip. It gives you relief from neck pain and makes your journey comfortable. Travel pillow ensures comfort and keeps your spine pain-free, letting you enjoy your trip.
TRAVEL DOCUMENTS
Do not forget to keep all essential documents such as identity proofs, medical insurance, and travel insurance. Keep a list of emergency contact numbers handy.
CONCLUSION
Before packing for a trip, It is always important to be aware of the climatic conditions of the place you are visiting. Also, make a list of places and itineraries ready so that you pack your essentials accordingly. Always wear comfortable clothes to enjoy your trip and not bother about anything else. Remember that less is more! The lesser stuff you carry, the better your journey will be. Get your hands on the travel-sized products that are widely available today. Most importantly, make sure that your luggage bags are in good condition. You would not want to break a strap while you are hiking.
FAQs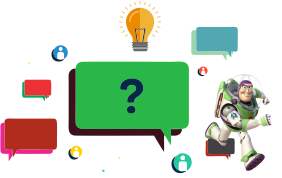 What are the 5 basic things to carry while travelling?
1. Important documents like ID proof, hotel reservations, etc.
2. Wallet
3. Charger
4. First aid kit
5. Travel shoes
What items I cannot keep in my checked luggage?
1. Medicines
2. Jewellery
3. Valuables
4. House or car keys
5. Important documents
Should we fold or roll clothes while packing suitcase?
It is better to roll lightweight clothes like dresses, t-shirts, pants, and pyjamas. However, rolling is not a better option for bulky winter wear clothes like coats and cardigans as they may occupy more space.