There is nothing more wonderful than the bright sun, brisk wind, clear skies, and gushing waves. The sweltering sun rays that fall straight on the sea bed, the beach's beautiful sand, and the sound of the waves lapping at your feet is the best parts of beaches. Well, it's actually a combination of all three of these that enhances the attractiveness of Indian beaches and makes them appear to be naturally fascinating. Thus, this encourages visitors to escape the bustle of the city. And listen to the wild waves lapping on some of India's best beaches. Here is a list of the top beaches in India to help you plan your trip effectively in case you decide to treat yourself to a beach vacation there.
Popular Beaches in India
Marina Beach, Chennai
Candolim Beach, Goa
Kovalam Beach, Kerala
Radhanagar Beach- Havelock Island, Andaman and Nicobar Islands
Mandrem Beach, North Goa
Benaulim Beach, South Goa
Ganpatipule Beach, Maharashtra
Marari Beach, Kerala
Best Beaches in India That Every Holiday Lover Must Explore
Marina Beach, Chennai

One of the top attractions in Chennai, Tamil Nadu, is Marina Beach, the second-longest urban beach in the world. Every day, 30,000 locals and tourists visit the huge stretches of white sand that line the Bay of Bengal shore. The ideal thing to do when visiting Chennai on a vacation is to go to Marina Beach in the early morning. Along with the spectacular beach life, Marina Beach is home to legendary statues and an aquarium brimming with rare aquatic species.
Best time to go: November to February
Candolim Beach, Goa
One of India's top beaches for newlyweds is Goa's white-sand Candolim Beach. Because it provides a variety of activities, including fishing, yoga, vibrant bazaars, delectable seafood, and, of course, popular beach parties. Moreover, large scrub-covered dunes between the sea and coast, a church, and a lighthouse, all draw to this lovely beach resort. Thus, this makes it even more attractive.
Best time to go: November to April
Kovalam Beach, Kerala

Kovalam Beach in Kerala draws thousands of visitors from all over the world. It is well-known for its three nearby beaches. Also, it is well known for its beautiful coastal scenery. This beach is a location with a wide variety of leisure opportunities. Kovalam is a must-see location that you must include in your Kerala vacation. Moreover, it offers everything from swimming to body massages to cruising to cultural events.
Best time to go: November to February
Radhanagar Beach- Havelock Island, Andaman and Nicobar Islands

Andaman and Nicobar Islands, which are home to some of the best beaches in the nation, are well-known for their pristine landscapes and natural beauty. The most popular tourist destination in Andaman and Nicobar Island is Radhanagar Beach on Havelock Island.
The pristine sand, turquoise water, and plenty of peace and tranquility on this unique, untouched beach make it the perfect location for swimming and sunbathing. Moreover, it is the perfect beach for a honeymoon. Adventure seekers should avoid the beach, though, as swimming is only permitted there between 8 am and 4 pm. Also, no water sports are authorized.
Best time to go: November to April
Mandrem Beach, North Goa

One of Goa's top tourist destinations and most picturesque is Mandrem Beach. The best-kept secret on the north Goan coast is an exotic, unspoiled, and virgin beach, which you may find difficult to avoid. For those seeking a relaxed and tranquil day on the sand while engaging in activities like yoga, meditation, beach walks, spas, and massages, Mandrem Beach in India is the ideal beach destination.
Mandrem is a serene beach location that may give you the impression that you have your own beach with few people around. Moreover, the gorgeous sea waves will increase your enjoyment if you enjoy swimming and surfing.
Best time to go: November to April
Benaulim Beach, South Goa

The most stunning location in South Goa is Benaulim Beach, an exotic piece of nature that is 41 kilometers from Panji. Also, it is well known for both its beauty and history. According to legend, Lord Parshuram, the 6th incarnation of Vishnu, allegedly launched an arrow that fell at Benaulim Beach and pushed the hills back, creating the Konkan. After this incident, the location was given the name Banavali (ban being the Portuguese word for an arrow), which the Portuguese later modified to Benaulim.
Furthermore, the beach has a unique reputation among the locals who frequently go there to engage in different leisure activities. These include beach walks, sea bathing, sunbathing, and enjoying drinks and snacks in the surrounding beach shacks. In addition to the mouthwatering seafood, this location is well known for its dolphin spotting tours, boat rides, and water sports like parasailing, jet skiing, and windsurfing.
Best time to go: November to April
Ganpatipule Beach, Maharashtra

The exotic and untouched Ganpatipule beach is spread out along the Konkan Coast. It is one of Maharashtra's most breathtaking vistas. Also, it attracts countless pilgrims, beach lovers, and seekers of serenity every day. Many tourists visit the temple of Swayambhu (self-originated) Ganesh.
They make it a point to pay respect to this wonderful god every time they visit this beach spot. Moreover, it is a major attraction to this beautiful beach. The lush vegetation of Ganpatipule, which includes mangroves and coconut palms, adds to the area's charm.
Best time to go: October to February
Marari Beach, Kerala

Marari Beach is located in God's own country Kerala. It is the ideal place to go if you want to enjoy the peace and quiet of the beach while also seeing Kerala's backwaters. Marari Beach is only a short drive from Alleppey and around 60 kilometers from Kochi. Also, it provides visitors with a serene and picturesque ambiance to take a rest.
Kerala experiences rain for virtually the entire year, resulting in lush greenery in locations like Marari. Additionally, it gives visitors access to a variety of retreat choices. These include the Kumarakom Bird Sanctuary, conventional coir-making facilities, and Kerala's backwater canals. You all need to think about visiting this lovely beach resort if you want to plan the ideal vacation to Kerala.
Best time to go: September to March
FAQs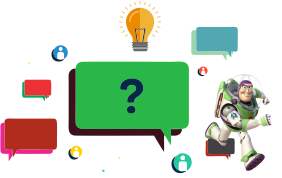 Which Indian beach is the longest?
Marina Beach in Chennai, Tamil Nadu, is India's longest and the world's second-longest beach. It is a carnival-like event that is almost 13 kilometers long. It features luxury hotels, a variety of adventurous water and sand activities, and food vendors providing local cuisine.
Which Indian beaches have crystal blue water?
Indian beaches with clear blue water are Lighthouse Beach, Kovalam Butterfly Beach, Goa Elephant Beach, and Andaman & Nicobar Islands.
What to bring for a beach vacation?
The following are some essential things you must take for your beach vacation:
· Bring sunglasses, a hat, and sunscreen.
· Pack loose, comfy clothing.
· Additionally, keep in mind to bring entertaining accessories but be careful not to overpack.
· Flip-flops and casual shoes
· Pick comfortable swimming attire.
· Keep your camera charged and carry it with you.