One of the best seasons of the year to travel to India is during the monsoon. You may enjoy the beauty of every exotic place and feel happiness, beauty, and divine pleasure. Because rains have the power to transform your anxiety into a little more adventure. Even though many may not feel it is particularly safe to travel during the monsoon. During the rainy season, you will view a wonderful scene of mountains' lush foliage, the lakes' overflowing dazzling water, and the driving surrounding the waterfall. There is a list of the most beautiful spots in India to visit during the monsoon season. Also, these are even more stunning at that time.
Best Places to Visit in India During the Monsoon
These are the destinations where you can take vacations for sightseeing, adventure, and relaxation. Moreover, you will enjoy the sweet smell of nature and the soothing breezes. So, must visit these amazing filled with such pleasures throughout the season of bliss, beauty, and relief.
Coorg, Karnataka
Coorg is not just one of the most stunning hill stations in Karnataka. But it is also one of the most stunning monsoon locations in India. Moreover, it is the ideal destination during the monsoon because of its beautiful landscape. This is covered with sizable coffee plantations.
Things to Do in Coorg During Monsoon
You can view a striking scene, with the Abbey and Jog waterfalls flowing with all their strength.
Go for a trek to Tadiandamol's highest mountain, which is well-known for its stunning views, if you enjoy adventurous activities.
Must-visit pleasant sites are Bylekuppe, Madikeri Fort, and others. If you are lucky, you will see a glimpse of a rainbow.
Shillong, Meghalaya
Shillong in Meghalaya is among the greatest places to visit in India during the monsoon season. The hill town, which is well known for its allurement, is even more stunning during the monsoon season. This location is ideal for a holiday if you do not mind getting wet. Furthermore, the attractions include roaring waterfalls, dense forests, and misty clouds.
Things to Do in Shillong During Monsoon
Must visit Elephant Falls and Spread Eagle Falls. These two waterfalls, which are both fed by rain, are stunning to see.
Take a hike along the David Scott Trail. It is one of Meghalaya's most well-known old trails for hiking.
Food and inexpensive drinks set the atmosphere for a relaxing vacation.
Munnar, Kerala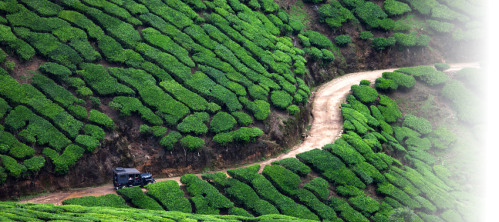 Kerala's Munnar is undoubtedly a wonderland. One of India's must-see monsoon destinations is this hill town. Rains enhance the Western Ghats' already stunning slopes. These are covered in emerald-green tea plantations. Also, these serve as excellent locations for cultivating tea. Mist covers the mountain summits, seasonal waterfalls offer breathtaking views, and the atmosphere is relaxing. Your trip to Munnar during the monsoon will definitely be memorable.
Things to Do in Munnar During Monsoon
The great thing about a monsoon vacation in Munnar is that it is crowd-free.
Explore hiking routes and be in awe of the beauty of nature.
Visit the tea gardens
Enjoy some delectable Keralan food.
Udaipur, Rajasthan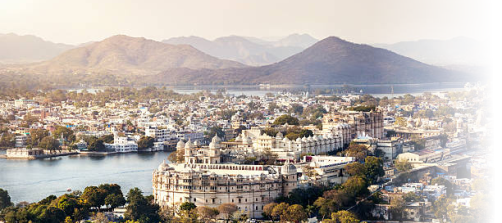 Next on the list of the greatest locations to visit in India during monsoon is Udaipur in Rajasthan. It has one of the lowest rainfall totals in the nation, just enough to maintain a comfortable climate. Moreover, the city is surrounded by lakes and nestled in the Aravalis Mountains. Udaipur is well-known as one of the "most romantic destinations in India."
Things to Do in Udaipur During Monsoon
Travel to Sajjan Garh & the Monsoon Palace. These provide a panoramic view of the city.
Visit the beautiful Lake Pichola and take boat rides there.
Enjoy the well-known attractions and royal welcome.
Cherrapunji, Meghalaya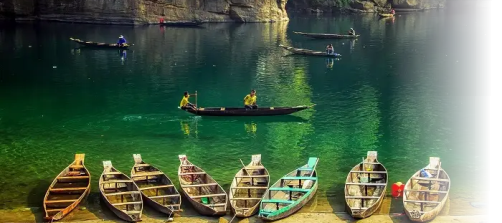 One location where tourists must experience the monsoon is Cherrapunji. Homes, farms, pastures, and forests all radiate an amazing glow. A backdrop resembling the undulating hills of the Scottish Highlands is produced by the dense growth of grass.
Things to Do in Cherrapunji During Monsoon
Clouds play hide-and-seek with the terrain, enveloping it in a stunning whiteness.
The most beautiful waterfall – Nokhalikai Falls flows in full strength.
Discover caves, live root bridges, and many waterfalls.
Enjoy Meghalaya's rural beauty.
You will fall in love with the rains in Cherrapunji.
Lonavala, Maharashtra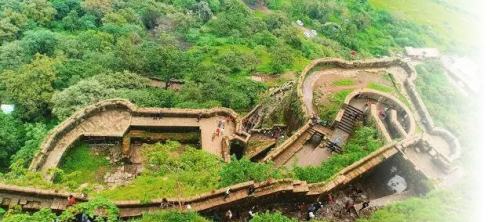 One famous weekend getaway from Pune and Mumbai is Lonavala. It's a pleasure to drive to the hill town when it's raining. It is one of the most stunning hill towns in India is Lonavala. It is nestled in the Western Ghats' Sahyadri Mountains' rich vegetation. A rainbow suddenly appears in the sky as clouds are descending toward the earth and rain is falling softly around them. Furthermore, a well-known location is Bhushi Dam, which was built on the Indrayani River.
Things to Do in Coorg During Monsoon
The picturesque Pawna Lake, covered with dense forests, enhances the charm.
Tungarli Lake appears to be quite charming.
As there are beautiful pathways to Tiger's Leap and Lion's Point, trekking is still enjoyable even when it rains.
Rajmachi Fort and Tikona are wonderful and appear really alluring in the monsoon for a tryst with history.
FAQs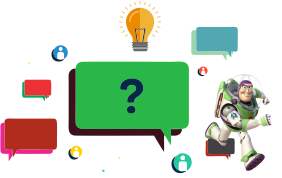 How can we travel when it's raining?
By following a few key recommendations, you can travel throughout the rainy season. These suggestions include seeking out the best deals, packing only dry stuff, and using zip locks to waterproof your things. You must prepare for travel delays before setting out on your trip because they are a common occurrence during the rainy season.
What are the most popular tourist attractions in India during the monsoon season?
In India, some of the most popular tourist attractions during the monsoon season are as follows:
· Visit Valley of Flowers National Park for Trekking
· Getting drenched while exploring the sights of Goa
· Kayaking in KeralaRiver rafting in Ladakh
· Enjoying delicious cuisine at Udvada Gujarat on the Parsi New Year
· Jungle trekking in Kerala
· Road trip in Darjeeling
· Sipping masala tea in Mumbai
In a monsoon, is Lonavala safe?
Yes, Lonavala is completely safe to visit during the rainy season as there aren't many hills or inclines there. However, in some locations, you could see some traffic when it rains.