Going on vacation is the best. There are many things to consider when deciding what to bring, the type and length of your trip, the weather, the size of the luggage, and any weight limits imposed by the mode of transportation. If you forget an important travel document, you could even miss your trip altogether. The bag packing tips maximize the space available in your suitcase. Also, reduce the stress of packing and make the whole trip more enjoyable.
Here are The Top Bag Packing Tips for Every Traveler
Make a packing checklist
A packing list can help you bring along everything that is necessary. It is beneficial to save your packing list on your phone. You can consider saving multiple versions of the list for different types of trips. You can also take a printout of the packing list and roughly paste it into your suitcase right before you leave. Because you can use it as a checklist to make assure that you have everything at the end of the trip.
Choose the right suitcase

You should choose the right suitcase that you can carry with ease. If you need a large bag, you can choose a hard-sided suitcase. The suitcase should be durable enough to stand up to some rough handling. You can also choose a soft-side carry-on if you do not usually check bags. You can choose this type of suitcase if you like having a couple of external pockets to pack things such as a sunglass case or many more. While choosing a suitcase, you should be sure that it rolls smoothly around corners. Also, the handle length suits your height.
Pack in cubes

Your carry-on bag will never be as spacious as you need it to be. It is beneficial that you should pack your clothes in cubes. Because it will leave plenty of extra space in your suitcase. This will also help you stay organized at the destination. Roll your garments, squeeze out as much air as possible, and make them in each cube. When you unpack, you can keep your dirty and clean clothes separated.
Pack your suitcase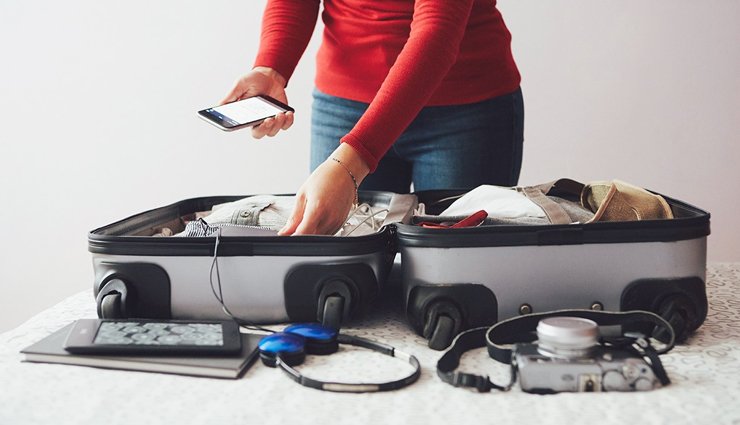 When you pack your suitcase, you should place the heaviest items at the bottom of the suitcase. So that it is less likely to fall over when you stand it up. You should place the heaviest items in the center of the bag to make the load easier to carry. You should pack your outfits according to the place where you are traveling. Pack your bags according to your traveling destinations' weather conditions. Also, pack your bags for parties, and many more.
Pack gadgets in zip lock bags

You should use zip lock bags if you want to organize your packing. It is beneficial to place all items such as a phone charger, a camera charger, adaptors, and headphones in zip lock bags. You must also carry a phone charger or a portable phone charger.
Pack a quick-dry towel
It is always beneficial to have a towel in your bag when you go on a trip. Travel towels are quick-drying & incredibly lightweight. Moreover, they fold up so small if you take a spontaneous trip to the beach, or go camping.
Personalize your luggage

You should mark your suitcase with luggage tags, ribbons, stickers, or even colorful shoelaces. Because it is instantly recognizable and helps you to spot it in the crowd. You can choose a suitcase with bright colors, unique shapes, and fun designs. So you can recognize your suitcase right away. You should make sure that all your valuables are in your hand luggage. Moreover, you should always pack a spare change of clothes in your hand luggage too.
Carry plastic bags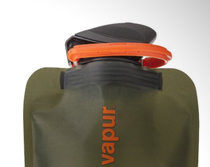 You should carry a few plastic bags of various sizes into your suitcase. You can use larger plastic bags for dirty laundry or wet shoes. And use smaller plastic bags to protect your phone or camera in case of rain. You can also bring clear plastic bags. These can enable you to stay super organized by separating your clothes into categories and packing them in separate bags. It will make things easier to find and will add another layer of items.
Pack breakables and liquids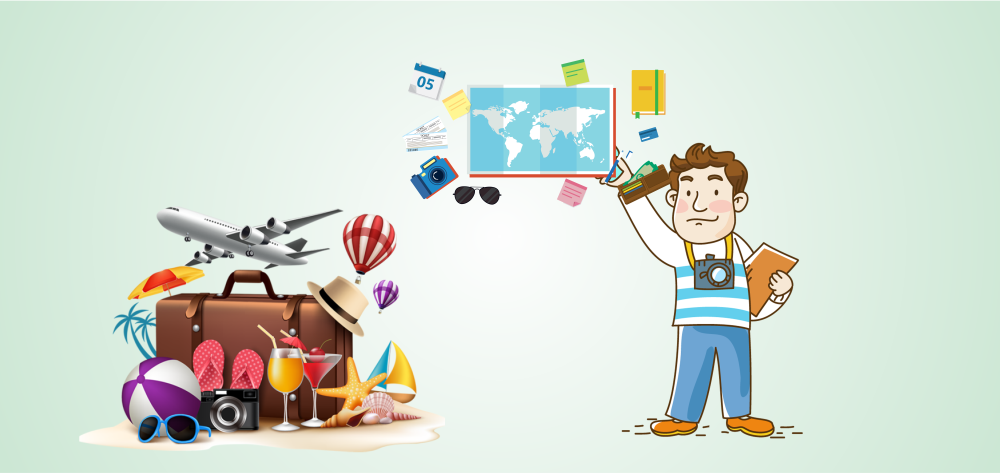 You should pack liquids and breakables such as bottles of shampoo, and conditioner, moisturizer with sunscreen, and many more in a zip-top plastic bag. Moreover, you can put in at least two layers of sealable plastic bags to keep these items from spilling into your suitcase. You can wrap breakables in bubble wrap, towels, or clothing.
Document your belongings

You should take photos of your packed suitcase from the inside and outside to document your belongings and to show what your luggage looks like. In case it is lost in transit, you will be able to show the airline what the bag looks like. Also, you can provide a list of what is in it for reimbursement purposes. You should plastic-bag your clothing in case the weather at your destination airport will be rainy. You should also carry dry bags which are beneficial for keeping your valuables safe on boat trips. Moreover, these are beneficial for protecting any electronics you have in your daypack when it starts to rain.
Holidays and travel are entire experiences in themselves; packing is not a necessary prerequisite. Hope these bag packing tips are very helpful to you. Happy Packing!!
FAQs
Which is preferable, rolling or folding clothes for a suitcase?
As the moisture changes in flight, clothing often becomes extremely compressed and even slightly damp while traveling. The greatest way to pack is to reduce wrinkling, so the rolling accomplishes that goal the most effectively. Most frequent flyers also typically prefer to roll their garments.
In a suitcase, where should you place your shoes?
Pack each pair heel to toe with the soles pointing in different directions. One of the soles of your shoes should face the bottom wall of your luggage as you pack them. Continue by placing the remaining pairs on top of one another.
What should I pack in my suitcase first?
Start by packing the bottom of your bag with your softer, rolled items. Your folded clothing comes next. Then start with the longest things, such as skirts and dress pants, for your middle layer.