When it's a long weekend or the weather is good, you know it's the best time to plan a picnic with friends and family. There is no other better way to enjoy the weekend than a peaceful long drive and picnic with loved ones. Relishing meals in a lush green park with the sun shining and winds blowing is far better than spending weekends at the mall or dining at home alone. I remember, in my childhood days, when there were no malls or pubs, we used to plan several picnic outings for fun. There was a lot of excitement while planning a picnic, deciding the menu and games to play and working out at other nuances of the plan.
Whether it is your kid's school picnic or family potluck, food is the major element. Everyone gets excited about each other's tiffin. However, with the changing times, the idea of a picnic menu has changed from wholesome meals to instant and easy-to-make snacks such as fries, cookies, salads, etc. that are loved by both kids and adults.
So, pack your dishes and food basket with all the delicious and easy-to-make snacks and get in your car. Head to your desired spot, spread out the bedsheet and have a fun time with your loved ones.
Here is a list of ten food ideas that you can easily make at home and carry for your picnic.
1.Cupcakes

These tiny, little miniature cakes wrapped in vibrant paper cups are always on the picnic menu list. Topped with thick, smooth and creamy chocolate frosting and colourful sprinklers, they aren't just easy to bake but immensely delicious. Loved by kids, cupcakes are the ideal dessert snack to prepare for a picnic.
2.Macroni
Macroni is an elbow-shaped pasta product that is available in various shapes and sizes. It is quite popular with youngsters and kids. You can either make plain macroni or season it with other ingredients. It has the quality to satisfy the sudden urge of hunger.
3. Garlic Bread
Garlic bread is everyone's favorite food and no one can resist it. From kids to adults, everyone loves it. If accompanied by pizza and fries, it works wonders. One bite of garlic bread can tempt you to eat more and more. There are many varieties to choose from – cheesy, pickled, or baked. It is a perfect picnic snack to munch on!
4. Sandwiches
We all love sandwiches. They are always on our go-to picnic list since childhood. They are easy, delicious and a life saviour during the midnight hunger pangs or planning for a picnic. A quick and easy colourful sandwich is the perfect option for picnic food. It not only tastes delicious but also looks extravagant.
5. Chaat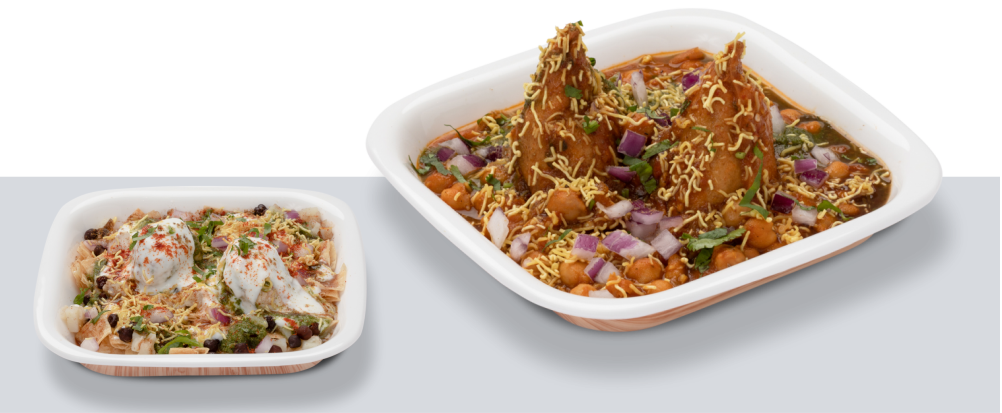 A flavourful recipe, packed with spices, chutneys, sev and bhujia, chaat is an interesting recipe, which is ideal to serve for snacks. With the tang of chilli powder, chana masala along with other spices cooked with tomatoes and onions, chaat is a perfect picnic food to pack.
6. Fruit Custard
After relishing all snacks, wrap up your picnic with a scrumptious, fruity dessert! Fruit custard is sweet and creamy, yet satisfying to the core. It does not require fancy seasoning or exquisite ingredients, yet it is extremely satiating. It just requires seasonal fruits, milk and custard powder. Therefore, dig into this sinful dessert after a meal!
7. Wraps
Wraps are super healthy, easy to make and perfect for picnics. It is light, complete, refreshing and excellent for children's snack boxes and picnics. Besides, it can be prepared in advance as it is eaten cold.
8. Pakoras

The pakoras are super crunchy and are ideal to pair with your cup of evening tea or coffee. They taste great and are super quick to make. Made with gram flour and spices, they are deep-fried until golden brown. You can make various types of pakoras such as onion, potato, spinach, methi, etc.
9. Cheese Balls

Who doesn't love cheese? Once you make this recipe, you will be in love with it. Pair it with green chutney or ketchup, it's an absolute delight to relish this dish. People of all ages love this one, especially kids. You can also make this when you have guests coming over. It is an ideal picnic food for every age and weather.
10. Noodles

Noodles are super easy to make. It requires minimal chopping and is ready in minutes. With just a few ingredients like vegetables, spring onions, soy sauce, spice and noodles, you'll get a delicious, Indo-Chinese noodles recipe your family will crave for. This colourful dish is not only loaded with healthy vegetables but also the most relished dish for picnics and outings.

Conclusion
With the best of picnic snacks right at your fingertips here, planning the menu wouldn't be a hassle anymore. Try these super easy yummy snacks for your next picnic.
FAQs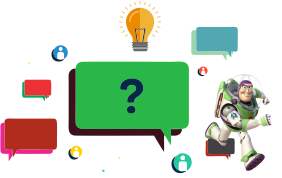 What items can we pack for the picnic?
1. Noodles
2. Wraps
3. Cupcakes
4. Cheese balls
5. Pakoras
How to plan for a perfect picnic?
1. Find the perfect place.
2. Keep picnic mats or blankets to spread and sit over.
3. Keep disposables.
4. Do not forget to keep water bottles.
5. Keep it simple.
What items to keep in the picnic basket?
1. Portable condiments
2. Reusable tablecloths or napkins.
3. Disposables
4. Tissue papers
5. Water bottles
6. Corkscrew with cap opener
7. Folding knives