Airbnb is the new buzz in town for traveling and staycation. At earlier times, planning a trip to a place meant finding accommodation in a nice high-priced luxury hotel. Or booking a well-maintained guest house. However, the convention of accommodation for vacations is changing expeditiously with the fast-paced growth of Airbnb. But why is Airbnb getting so popular with tourists? Well, for the tourists, Airbnb screams affordability and adventure. Here are the reasons that make Airbnb the first choice for stay by budget travelers and millennials.
Airbnb Meet the Local Demand for Budget Stay
The idea of Airbnb was conceptualized to provide low-priced reservations in comparison to traditional hotel stays. That is the primary reason for their exponential growth in the travel industry. They meet the local demand for a budget stay. Primarily when you want your travel expenditure in check and still enjoy the best a place has to offer. 
In other words, Airbnb homestays do not operate according to market-set prices. Instead, they work on the model of demand and supply where they try to meet the requirement of budget stay with comfy apartments and houses on rent based on availability.
Airbnb is An Open Platform Concept
Put another way, Airbnb homestays provide the maximum utilization of unutilized property or traditional homes. To be precise, anybody having a free space or an open room can serve as a producer on Airbnb and rent their place for budget accommodation. It is a fantastic way to make an extra income without much effort. All you have to do is to host a nice setup for your guests.
Airbnb provides an open platform with the necessary user base and traffic to advertise your space. Plus, it is a win-win for both hosts and guests. While the hosts get to monetize the property that was not generating revenue. Guests get well-maintained yet budget-friendly accommodation to crash during vacations.
Airbnb Homestays are Affordable

At times, all you need is a comfy place to stay during vacations without overflowing your budget. Airbnb homestays offer lower rates for quick one-nighters in comparison to luxury hotels. Moreover, they are unquestionably better equipped and more resourceful than cheap motels.
Airbnb Homestays Provide Unique Accommodation Experiences

One of the most striking characteristics of Airbnb homestays is their uniqueness. While most traditional hotels are constructed in the same style and lame architecture. Airbnb homestays promise a different habitation experience every time because of the variety of stays they offer. In essence, you get to choose from several homestays, such as rental apartments, condos, castles, houseboats, barns, mansions, caves, and even home attics.
Each of these accommodations offers a different kind of experience. In big cities and suburbs, people even build a portion of their houses to rent as an Airbnb and provide a unique stay experience. Furthermore, they provide you with the opportunity to experience a stay in a party mansion, a castle, or any such fantasy abode which you may not find feasible otherwise.
Airbnb Helps You Connect With People

Airbnb homestays are hosted by different kinds of people. Some are introverts and homebodies, while others are people pleasers and friendly. Correspondingly, you get to meet different people and make new connections wherever you stay all around the world.
Airbnb Take You to Diverse Locations
Usually, hotels occupy a sizeable space in prime locations of a city. Alternatively, they inhabit areas that demand commercial accommodation for business travelers and regular tourists. So, in case you want to stay somewhere different, on the outskirts of a town. Or need to spend some peaceful time at a quiet place away from the usual urban conundrum. You do not have many choices but to switch to unreputable yet expensive motels.
In that case, Airbnb offers comfortable yet affordable high-end lodgings. These alternate accommodations also provide better stay options for people who are visiting family or friends. They do not have to pay in multiples to stay downtown. In addition, staying on Airbnb helps you experience the life of the place from an insider's perspective. You get to stay in the places like locals and get a firsthand experience of their lifestyle.
Airbnb Let You Use Household Amenities At Will

When you stay in a hotel, you have to choose from available food options and eat at a scheduled time. On the contrary, on Airbnb, you can use different household amenities anytime. In other words, you can use the kitchen and cook something whenever you fancy a bite. You can explore the local markets and cook and eat like locals. The self-catering option not only lets you eat whatever you want whenever you please but also cuts the overall cost of your trip.
Considering the different accommodation types, Airbnb offers budget stays for everyone. Whether you require luxury lodging or an affordable place to crash during vacations, you can find a perfect place that fits your budget and accommodation preferences. All the properties on Airbnb are equipped with essential amenities to ensure a comfortable stay at the vacation rentals. Further, these homestays are well-furnished with decent supplies. Remember, Airbnb does not do a background check on its users. So, always pick a host or guest with numerous positive reviews only.
FAQs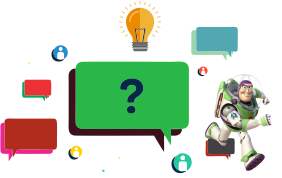 1. What does Airbnb stand for?
Airbnb is short for 'Air-bed and breakfast.'
2. How can I book accommodation on Airbnb?
You can check and review the properties listed on the Airbnb marketplace. You can view photos and details, check availability, and review the terms and conditions for booking. If you like a property, you can contact the host. Once they approve, you can make payment and confirm your booking.
3. What amenities are provided by the hosts?
Hosts provide all essential amenities required for a comfortable stay. These include towels, soaps, linens, pillows, toilet paper, and bedding. The amenities are also introduced in the listings for guests to check. Some properties also provide preferable amenities, such as WiFi and air conditioning.