One of the cleanest & beautiful cities in India is Chandigarh. It provides you with several places to visit where you can start your morning routine. The brightness of advanced architecture comprises some awesome morning treks from Chandigarh. This city has the best greenery gardens which make it an ideal place to begin your mornings. Moreover, there are fantastic places for joggers and walkers.
Here Are The Top 10 Places in Chandigarh city to Start Your Morning Routine
Sukhna Lake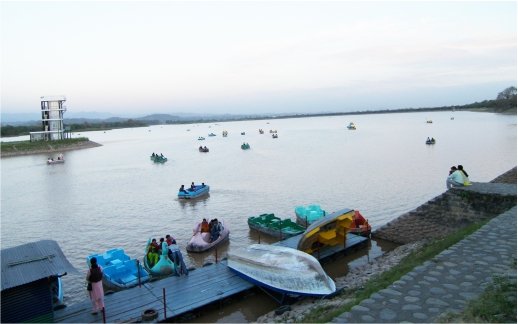 Sukhna Lake is the most famous place for early morning walks in Chandigarh. The view of the sunrise at the lake is always so refreshing & amazing. Morning and evening walkers maintain a schedule of fitness and walking. There are lots of families that occasionally walk here. Moreover, artists and photographers frequently use their skills to best capture the visual grandeur of the setting sun. They also capture the lake view, the heavily overcast monsoon sky, or the early morning mist in winter. Furthermore, Sukhna Lake offers year-round boating, sailing, kayaking, rowing, sculling, and water skiing opportunities.
Zakir Hussain Rose Garden
You must visit Chandigarh's blossoming paradise, the Zakir Hussain Rose Garden if you wish to delight your eyes with some beautiful varieties of flowers. It is a stunning botanical park that is over 30 acres in size. The 50,000 rosebushes in the Rose Garden represent 1600 different species. Moreover, many trees in the rose garden are also very valuable as medicinal plants. You will feel relaxed after walking in the morning in this garden.
Butterfly Park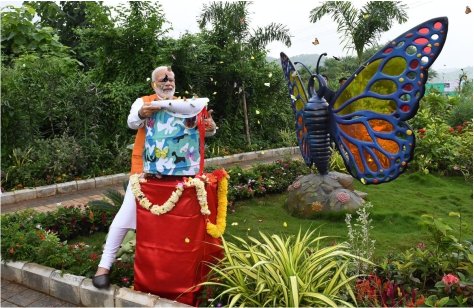 The Butterfly park is open to visitors around-the-clock and contains a great diversity of butterflies and other flora. There are many various types of trees, shrubs, and vines in the park. Also, there is a small pond where lotus blooming in them. The park has an amazing assortment of host plants for butterflies. These include Ashoka, Salix, Mango, Citrus, Amla, Palm, Calotrpis, and Capris, among others.
Pinjore Gardens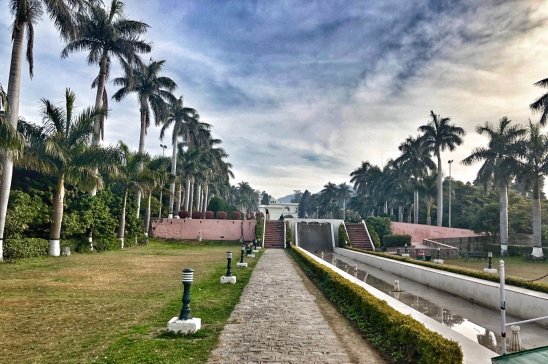 Pinjore Gardens is a precious heritage that the Mughals left for Chandigarh. The garden covers a sizable 100 acres of land. This garden, also known as Yadvinder Garden, is renowned throughout the world. It is famous for its beautiful vegetation, soothing fountains, and captivating water features. Pinjore Garden holds a large yearly Mango Festival from April through June. This is the start of the summer holiday. You can come here with your family and friends to have the ideal summer picnic in the shady Japanese garden.
Leisure Valley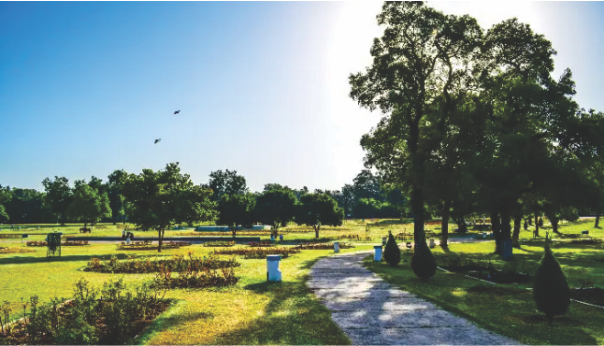 As a collection of amazing and remarkable gardens, Leisure Valley in Chandigarh is a place you should come for a morning walk. This is without a doubt one of Chandigarh's most picturesque locations. Also, it is also referred to as the "lungs of the city" and a "garland of gardens." It helps to maintain the city clean and pollution-free while also enhancing its beauty. You will feel terrific after taking a lovely walk through this stunning valley of greenery.
Shanti Kunj
The Rose Garden (Sector 16) and the Cricket Stadium are wedged by Shanti Kunj Park. It is designed so that the residents can jog across it and spend some time in nature. You can find both adult outdoor workout equipment and children's swings. Families with children will love exploring there. The best thing about this park is that it receives water from a natural creek that divides into five small islands.
Garden Of Fragrance
There is not a better spot to unwind if you are tired of exploring the tourist places in Chandigarh. The Garden of Fragrance appeals to the senses of sight and smell. You can see wonderful flowers & plants in this garden. These include Raat ki Rani, Demask Rose, Haar Shringar, Jasmine, and many other aromatic flowers and plants. The fact that anyone can visit this location at any moment is its best feature. You can definitely explore this location in Chandigarh, regardless of whether you're traveling with family, friends, a partner, or children.
Japanese Garden
If you want to treat your eyes to something lovely, you must go to Chandigarh's Sector 31A Japanese Garden. Moreover, you can see many pagoda towers, a Buddha idol, small waterfalls, and other architectural features when wandering the park, adding to its allure. The Japanese Garden is divided into two sections that are connected by an underground tunnel that is embellished with magnificent artwork.
Garden Of Silence
The Garden of Silence is a good choice if you are seeking a peaceful setting in Chandigarh. It is a popular location for those who meditate and seek silence. Huge Buddha statues are located throughout the area, which contributes to its allure. This garden provides a peaceful place to relax for a while. Also, unwind your mind with the Shivalik Ranges serving as the backdrop and lush surroundings.
Botanical Garden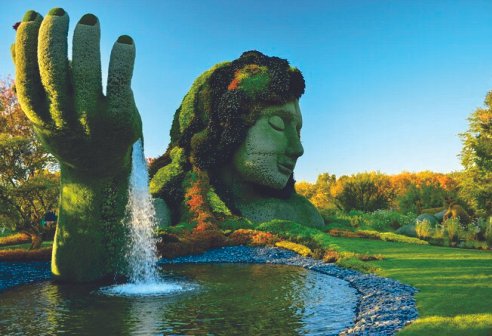 This wonderful garden – Botanical Garden spans two locations in Chandigarh. It features some of the most symmetrical plants which are calming to sight. Also, you can see numerous exotic and evergreen plant species here. The first garden is on the campus of Punjab University. And the second is at the Sukhna Lake and Rock Garden.
FAQs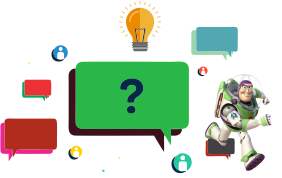 What are Chandigarh's top tourist destinations?
The top tourist destinations in Chandigarh are the Zakir Hussain Rose Garden, Sukhna Lake, Rock Garden, Mohali Cricket Stadium, Terraced Garden, ISKCON Temple, & Pinjore Garden, Leisure Valley, Sector 17 Market, Government Museum & Art Gallery, Shanti Kunj, and Garden of Fragrance.
What cuisine is renowned in Chandigarh?
Punjabi cuisine is popular in Chandigarh. The bread made of wheat in Chandigarh's cuisine, including naan, parantha, and roti, is well-known. Other well-known foods you can try are Kulfi, Chhole Bhathure, Stuffed Naan, Sarso Ka Saag, Makki Ki Roti, and more.
While visiting Chandigarh, what can I do?
While visiting Chandigarh, there are a lot of worthwhile activities one may take. The top activities in Chandigarh include riding a boat around Sukhna Lake & discover the artistically constructed Rock Garden. You can also browse the extensive inventory at Elante Mall, and soak in the sights and scents of the garden of fragrance. Moreover, planning a trip to one of Chandigarh's informative museums is another option.