You can expect a lot from South Beach in Miami: it's loud, colorful, sexy, and hot. But it can also be subdued, serene, and completely unexpected—just when you think you have it figured out. Although South Beach's immaculate beaches and crazy party scene are doubtlessly its two biggest draws, this well-known oceanfront neighborhood is also home to some of Miami's best restaurants, world-class shopping, and historic buildings. South Beach has something for everyone, whether you're looking for culture in the form of exquisite croquetas or works of art, or you're just looking to learn something new. Our guide on South Beach will inform you about some crucial details before you set foot here.
Best Time to Visit South Beach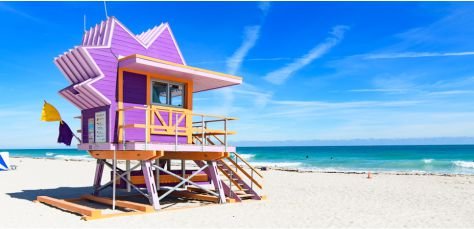 The best time to visit South Beach is between March and May. During these months, you'll be able to enjoy daily temperatures in the 70 degrees Fahrenheit for non-peak rates, while the rest of the country is still defrosting. Key events like the Miami Book Fair, White Party Week or the Miami Beach Pop Festival happen in November and December, but the rates are whoppingly high during these winter months.
Visit Timings and Ticket Details
South Beach is one of Miami's most well-known beaches. There are no time restrictions or entry tickets. The beach is open for all throughout the day and night.
Things to Do in South Beach
Time Out Market Miami

Some of the best restaurants and chefs in the city are housed in this enormous food hall. One such chef here is the proprietor of a recently awarded Michelin star. Find various satisfying foods under one roof at Time Out Market Miami, including burgers created by a James Beard Award winner, modern Caribbean cuisine. The central bar also hosts a daily happy hour from 4 to 7 pm and a late-night weekend happy hour from 9 to 11 pm, making this the least expensive drinking establishment in South Beach.
The Bass

The Bass is a well-known museum of contemporary art that crams amazing collections and traveling exhibitions into its tiny structure. Additionally, visitors should be on the lookout for the vibrant public art constantly moving throughout the museum lawn. Admission Fee: $15 for seniors
$8 for students
Under 6 years – free
Timings: Wednesday to Sunday
12pm to 5 pm
Miami Beach Botanical Garden

After receiving a facelift in 2011, the 50-year-old, 2.6-acre urban garden is once again a well-liked destination for people looking to unwind from the hustle and bustle of the city. Moreover, weekend live music events, orchid exchanges, yoga and meditation classes, and seminars on horticulture are all held there. Bromeliads, palms, and cycads are among the native Florida plants present, but there is also a Japanese garden and wetland with mangrove and pond apple trees.
Admission Fee: Free
Timings: Tuesdays to Sunday
9am to 5 pm
Mac's Club Deuce

This smoke-filled establishment, a favourite of the late celebrity chef and travel writer Anthony Bourdain, is charmingly out of place in South Beach. Not only that, "Eclectic" doesn't even begin to capture the variety of locals who congregate here every evening. Of all the bars in Miami, The Deuce draws the wildest, coolest, and scariest crowd.  One can enjoy the pool table, jukebox, and vintage neon wall art.
Admission Fees: Free
Timings: 8am to 5pm
Lincoln Road Mall

Lincoln Road, one of the first pedestrian malls in the nation, is constantly thronged with tourists looking for the standard South Beach shopping experience. Furthermore, numerous sidewalk cafes, hopping food halls like Time Out Market, experiential mall Showfields, big-name retailers, and a Sunday farmer's market featuring a variety of fresh goods, including vintage furniture and other items, are all to be expected.
Wilzig World Erotic Art Museum
The twenty-year-old museum uncovers millennia of sex through classical art, prehistoric artifacts, and a collection of risqué toys. The museum houses numerous exhibits of erotic art from around the world.
Admission Fees: $15
Timings: 11 am–10 pm Mon–Thur
11am–midnight Fri–Sun
Apart from these mentioned above, South Beach has many more attractions namely Nikki Beach, Standard Spa, Ocean Drive, Art Deco District Welcome Centre and many famous eateries also.
Conclusion
So keep these things in mind when visiting South Beach. This beach destination is every traveler's dream. If you can visit this beach town, do not miss all the activities available here for tourists.
FAQs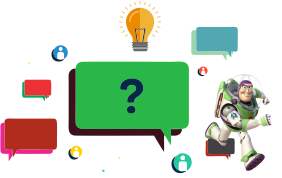 1. What is South Beach in Miami famous for?
South Beach in Miami is famous for its exquisite shorelines, endless nightlife, and also fantastic climate. This beachside is popular for other things as well, including its breathtaking skyline, opulent malls, Art Deco buildings, and also its upscale hotels.
2. What part of Miami is the most fun?
South Beach is a public beach that is free and available to everyone. It is the epitome of the Miami experience. It is also conveniently reachable on foot. Without a doubt, Miami's most enjoyable area is here.
3. Which month is the best in Miami in terms of weather and activities?
The best time to visit Miami is between March and May. The city is quite crowded at this time and one can indulge in all kinds of activities including rides, jungle trail walks, ferries, water sports, and more.