Having a cruise vacation is like living the dream. At least most of the time. It is a luxurious experience that everyone wants to live, except the ones who are seasick.
Close your eyes and stand on the deck with your arms wide open, sniffing the fragrance of cool ocean puff. After that, you'll gradually get the feeling of circumnavigating the globe, basking in emerald waters, and exploring some majestic cities and landscapes with hospitality at your doorstep. We appear to be in paradise.
But hold on! Wait a minute, we're actually on a cruise.
Cruise vacations are like a fantasy come true. There will be no need to wait in airports or check your luggage; simply unpack once and prepare for the ultimate cruising experience. Glory embarks on a cruise to stunning destinations with unforgettable experiences, creating unforgettable memories for a lifetime.
Well, we decided to go on an ultimate cruise vacation. And it was one of the best decisions that we could ever make. And if you have ever been on one, you will know what it feels like.
But if you have never experienced it, here is a fascinating behind the scenes look at an ultimate cruise vacation. Here, you can experience this cruise vacation with us.
We are excited. Are you?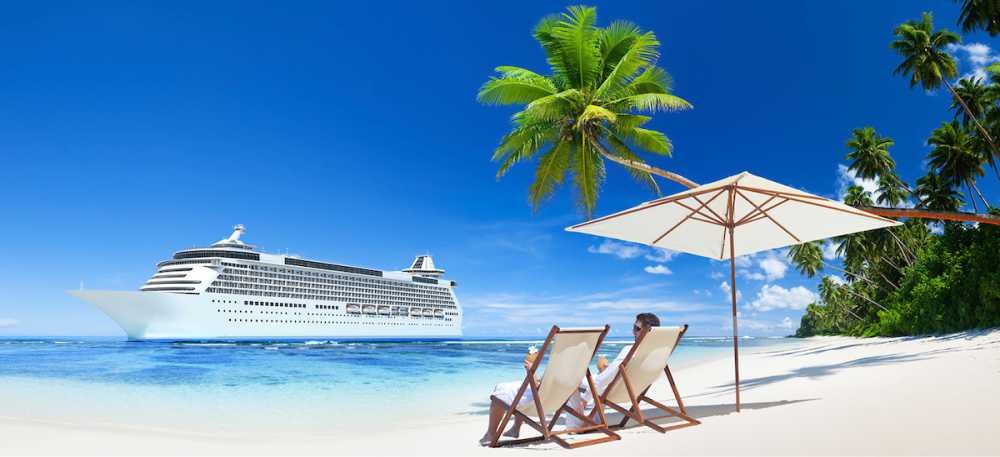 Sailing on a luxury cruise is one of the ideal ways to travel and spend your vacation in complete comfort and style. Luxury cruises are available all over the world, whether for a week or a month.
Every cruise line provides a fantastic experience for its passengers, but the finest luxury cruise provides everything from gourmet dining and exciting entertainment to a wide variety of exotic getaways that make your vacation even more memorable.
What's a cruise really like?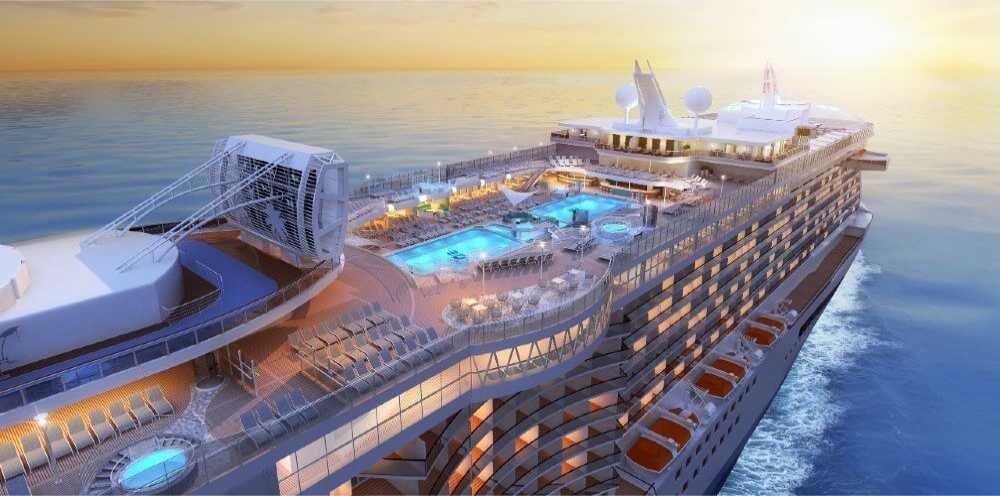 It was incredible to see how it appeared from the inside.
We didn't even feel like we were on a boat. With see-through elevators and sparkling Swarovski crystal stairs, it felt more like a luxury hotel. In the lobby, a pianist was playing music which was beautiful and soothing to the ears.
We will tell you all about the inside of a cruise ship so that you feel like you are inside one.
Let the vacation begin….
Accommodation
Cruises in India usually have a different v
ariety of rooms available. So that you can spend your time comfortably at the sea. Choose among an interior, studio, sea view, or balcony lounge for a more affordable option, or a luxurious Royal Suite Class to elevate your cruise experience. The large suites on the luxury cruise feature stylish and elegant decor, large walk-in closets, marble baths with twin sinks and bathtubs with Hot tubs, in-room web access, free mini-bar, customized stationery, and huge sitting areas with coffee tables. Whatever you choose, one thing is certain: you will relish each moment with a new place at every sunrise!
Food and Beverages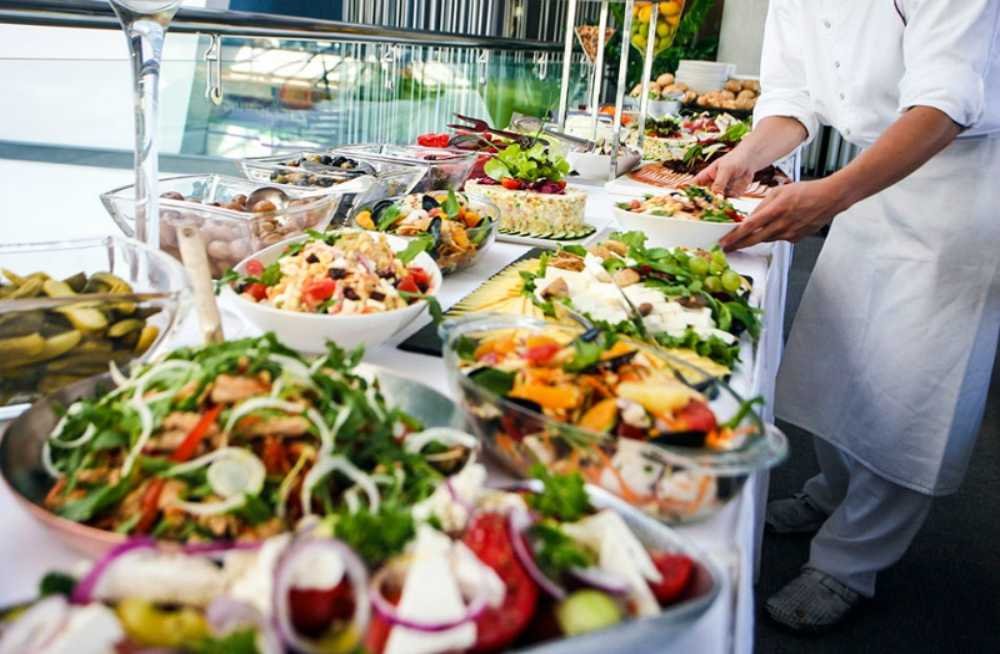 Food is an important part of many people's cultural interaction and vacation enjoyment. From salads and soups to appetizers and desserts, you can expect a variety of stylish dining venues and innovative menus, ranging from an outdoor pool grill to romantic fine dining. Furthermore, several luxury lines have collaborations with celebrity chefs who have either played a role to the menu design throughout all dining facilities or have a particular restaurant onboard. If necessary, these luxury cruises serve wine and other alcoholic beverages to their passengers. If you have any dietary restrictions, please notify the crew as soon as possible.
Amazing Crew and Service
What vacation will you be able to have your room cleaned twice a day and your every need met without spending a fortune? That's where a cruise comes in. The crew is extremely welcoming and friendly, which adds to the overall experience. It's not something we often consider, but cruises have the best staff, and the cruise wouldn't be the same without them.
Best Itinerates including Adventurous activities
Over the last ten years, adventure and thrilling cruise ship activities have grown exponentially, satisfying a traveller's inquisitiveness, commitment to ecotourism, or desire for an active vacation. If you enjoy some adventure during your cruise vacation, some luxury cruise lines offer a variety of exciting adventure activities onboard, ranging from suspended ropes courses and skydiving to helicopters and onboard submarines. A cruise is also a dream if you want to see scenic wonders, nature, and wildlife. Consider a luxurious cruise if sightseeing and historic travel are most appealing.
Spas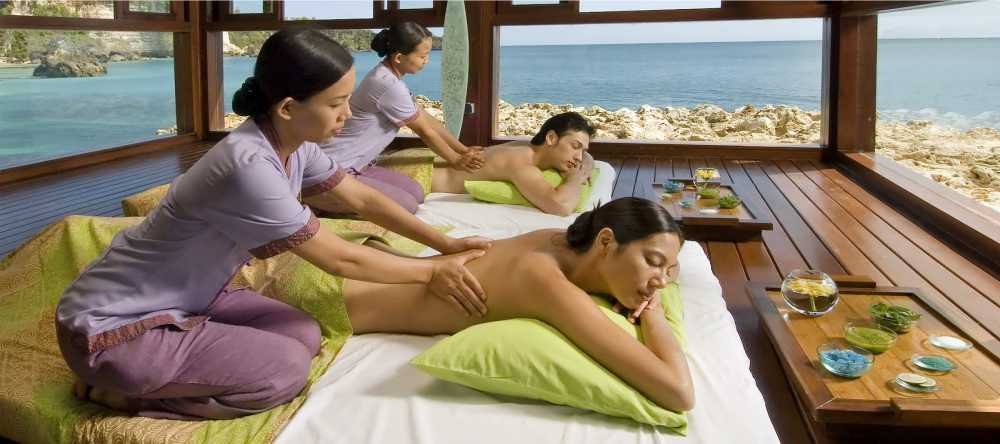 I mean who doesn't love spas right? With all that movement of the sea and adventure sports, I think we all needed a spa. Spa Salons provide beauty services such as hair styling, waxing, manicures, pedicures, and men's barber services. The spas provide a wide range of services, from hot stone massages and facials to body wraps with seaweed, chocolate, or whatever else promises detoxification. On larger cruises, you can also get Medi spa -style services like teeth whitening and Botox, as well as acupuncture.
Negatives of a Cruise
With an average of 3000 people on board, it does feel quite crowded in places.
Restaurants and pool areas can be quite noisy, and boarding the ship at each port involved long lines, which was difficult when you have small children who are eager to return to the pool.
Also, while cruises may appear to be good value for money at first, there are numerous ways to end up spending much more than you anticipated.
For example, the cruise line provides you with a special credit card, and it's easy to lose track of how much you're spending. Adventures are almost never included in the initial booking price and will increase the total cost of your cruise.
And the fact that you are still at sea and on a ship, regardless of how a cruise is dressed up. Things can get rough quickly if the waves become choppy or the weather becomes stormy. This can cause nausea and vomiting in some people. For those unfortunate enough to experience it, seasickness can ruin a vacation.
Conclusion
All in all, our experience at the sea was great and we had lots of fun. Thank fully none of us had any seas sickness episodes but if you are a person who does have an issue with the sea. Take a shorter vacation as to not get sick. Other than that, the cruise vacation was a hit.
FAQ's
Is There Phone and Internet Access?
When the ship is at sea, in international waters, or in other areas where such use is permitted, mobile phone service is available. Your mobile device provider will conveniently bill you directly for all charges. Internet access is available on all Princess ships via our onboard Internet Cafe and wireless network, which is open 24 hours a day, seven days a week.
Is the cruise safe?
Cruise ships are safe as all the crew members onboard give proper instructions to all passengers. They follow all safety regulations. But if you are scared, you should always talk to the booking company about your safety and other requirements.
Is it common to get seasick?
It is common to get seasick while you are at sea. But most of the times the cruises sail at a slow speed which in result doesn't end in seasickness at much. Consider itineraries with fewer sea days if you are prone to sea sickness.