Fancy meeting crocodiles and alligators up close and personal? Then Gatorland in Orlando must be your next go-to destination. This amusing animal park will let you watch these amazing reptiles from close and also enjoy some exhilarating shows. Let's read what Gatorland in Orlando is all about.
About Gatorland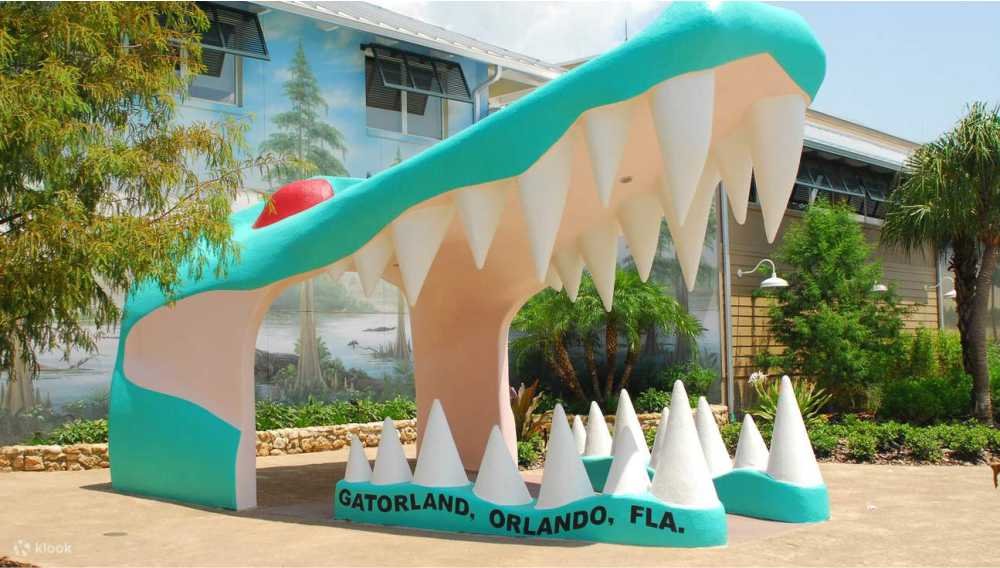 Gatorland offers much more than just alligators at a cost that won't ruin your trip! With thousands of alligators and crocodiles, an aviary, an amazing breeding marsh, a nature walk, an award-winning gift shop, and unique reptilian shows like Alligators: Legends of the Swamp, Gator Jumparoo, and the Up-close Encounters Show, there is something for everyone at the 110-acre facility. Do not miss seeing the enormous white alligators in the White Gator Swamp. 
Special performances starring some of the park's residents are held at Gatorland Florida. Even the audience is welcome to take part in the show! Every single show is a wholly original family activity that anyone can enjoy, regardless of age.
Additionally, the park offers a wide variety of attractions, and Gatorland keeps evolving over time. adding fresh activities or animal exhibits on a regular basis. Gatorland is a park that provides both children and adults with hours of entertainment. The best way to keep the whole family entertained and make your weekend special is with a trip to Gatorland! Gatorland is a park that families frequently visit, and no two visits there are ever the same.
Things to Do at Gatorland
Screaming Gator Zip Line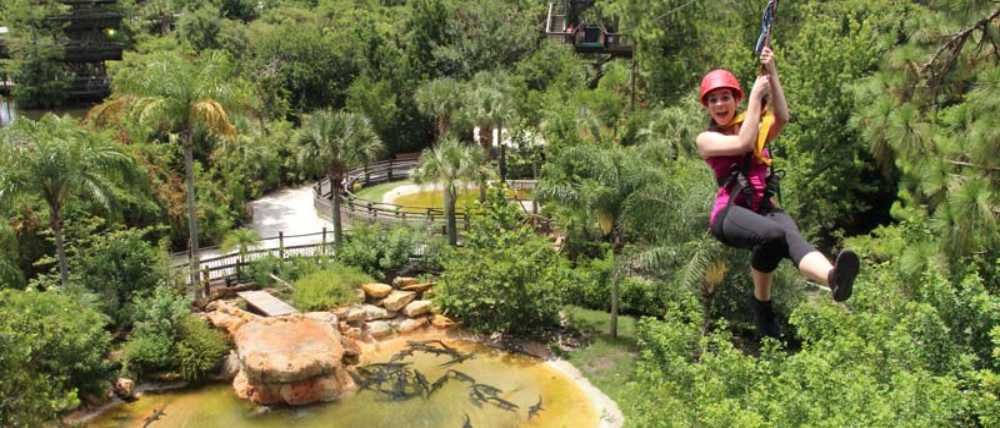 Clip in and take off on a 1,200-foot, adrenaline-pumping adventure. In addition to flying over treetops, you will also fly over pools that have Nile and Cuban crocodiles. Hold on!
Gator Jumparoo Show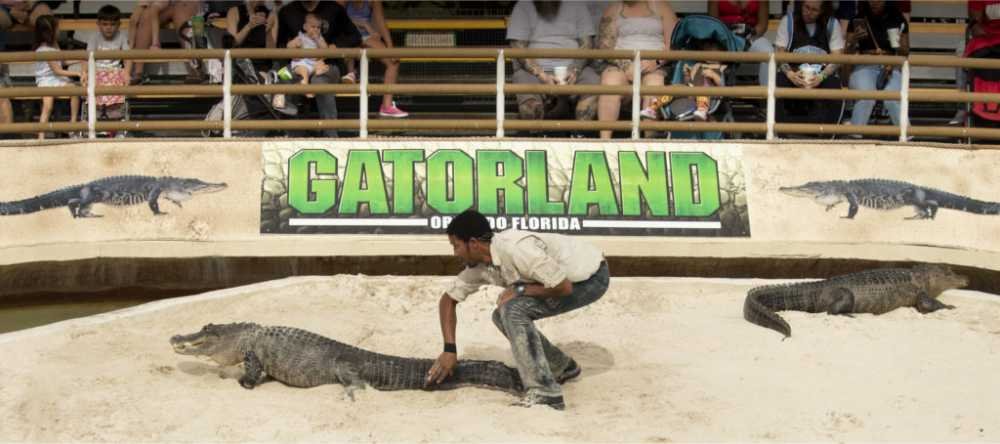 The audience's roar and the amusing boys from the backwoods encourage the hungry gators to leap for the chicken appetisers. Hope they don't end up as dessert!
The Breeding Marsh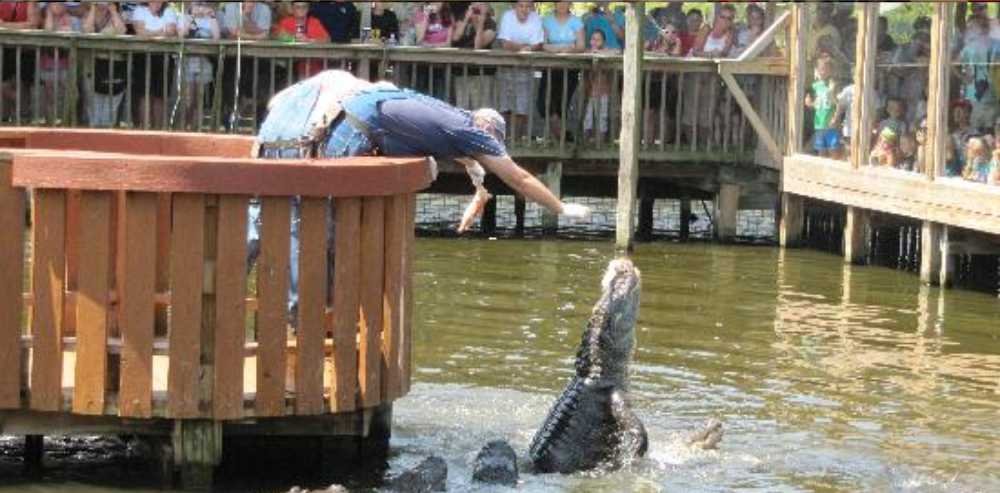 Follow the wooden boardwalk through a marsh that is home to more than 130 gators breeding. You would have wet feet if you were any closer!
The Aviary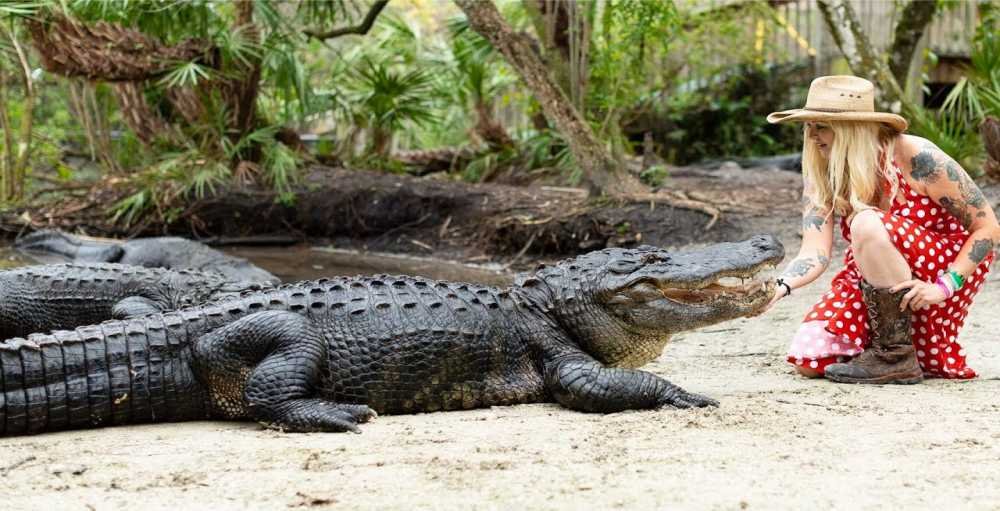 After all the gator adventures, do you need a moment to collect your thoughts? Enter the aviary, where you can buy bird food for $2 and make the best friends with a diverse assortment of locals.
Gatorland Express Train
Now, this area of Gatorland is genuinely tranquil. Ride the train through the forested, shaded areas, and take some time to unwind and observe the wildlife. Your tour of the park will take you past gators, deer, and birds.
Allie's Barnyard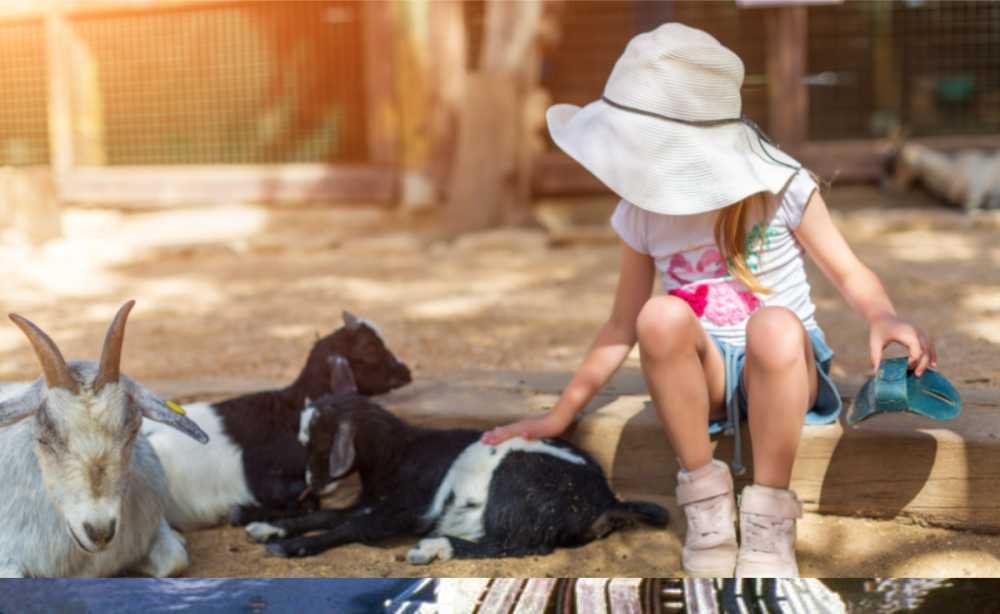 Do you enjoy cuddly animals? Visit the Barnyard to feed and pet goats and cows and relive your childhood. They are the sweetest, but when it comes to feeding time, they can be a little too enthusiastic.
White Gator Swamp

White alligators are an unusual sight in Florida's natural habitat. These Gators are among the rarest in the world. They are leucistic, which means they have piercing blue eyes, a small amount of pigmentation around their mouths, a touch on their tails, and are not albinos (although Pearl, the albino gator, also calls that place home). both stunning and deadly.
Ticket Prices of Gatorland
There are three categories for tickets, including adults (13+ years), kids (3-12 years), and seniors (60+ years). The price of a ticket varies depending on the age group you fall into. Veterans and active duty service members are admitted for free. Additionally, Florida residents pay half as much for admission in April.
The Single-Day Pass
This is a typical one-day pass that is appropriate for first-time guests. No reservations are required. Costs range from $23 to $33. You can speak with group sales about potential discounts if you have ten or more people in your group and are planning to visit the park.
The Greater Gator Package
With this advanced pass, you can save money on well-known add-on activities like the popular Gator feeding, unlimited train rides, and alligator meet and greet! A one-day pass is included in this package. The cost begins at $31. Remember that you don't have to reserve this ticket in advance; you can buy it on the spot.
Opening Hours
In Orlando, Florida, Gatorland is open daily from 10 a.m. to 5 p.m. Gatorland is open year-round, rain or shine.
Conclusion
A beautiful and immersive experience at the Gatorland will keep your kids and family members thrilled in Gatorland Orlando!